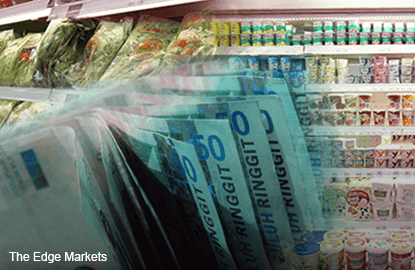 PUTRAJAYA (Jan 28): Bank Negara Malaysia (BNM) is estimating that inflation this year will range between 2.5% and 3.5%, far higher than last year's growth in prices, with expectation that it could go beyond 4% in the first quarter, said governor Tan Sri Zeti Akhtar Aziz.
At a discussion forum after the announcement of revisions to Budget 2016, Zeti said the estimate was made based on prices increasing as adjustments were made following subsidy rationalisation measures last year.
"But this will be offset by the fall in oil prices," she said.
Zeti also said BNM will have to monitor the foreign exchange movement, to ensure that this will not further affect product prices.
Malaysia's inflation, as measured by the consumer price index (CPI), climbed 2.7% year-on-year (y-o-y) in Dec 2015, while the full-year CPI increased 2.1% y-o-y, as the oil price collapse helped to relieve the effect of the implementation of the goods and services tax in April.