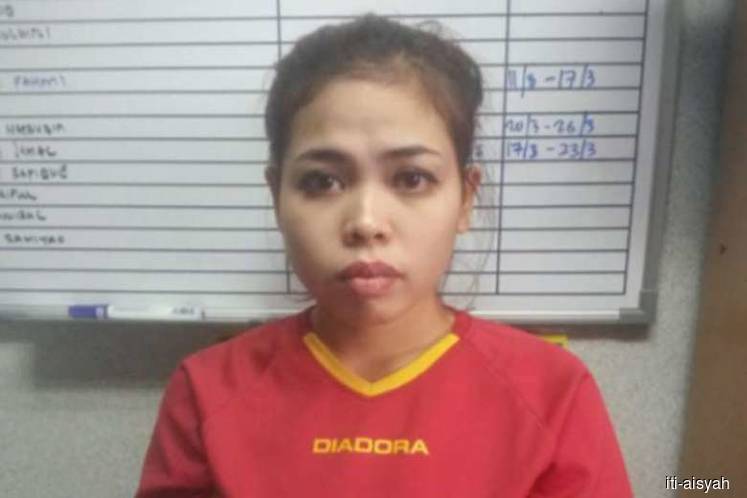 PUTRAJAYA (March 29): An Indonesian woman who has been freed after having been charged with the murder of North Korean leader Kim Jong Un's half brother, Kim Jong Nam, is now seeking a full acquittal.
The 26-year-old Siti Aisyah, who was given a discharge not amounting to an acquittal earlier this month by the Shah Alam High Court, is appealling for a full acquittal and the appeal came up for mention today.
According to her lawyer Gooi Soon Seng, the Court of Appeal's registry has fixed the case for further mention on April 22, pending the record of appeal.
A discharge not amounting to an acquittal means Siti Aisyah can be charged again under the same offence in the future, while a full acquittal will prevent this from happening.
Siti Aisyah was freed on March 11 after the prosecution withdrew its charge against her, in accordance with Section 254(1) of the Criminal Procedure Code (CPC), but gave no reason for doing so.
The section, among others, states that the prosecution can, at any stage of the trial, discontinue the prosecution of the accused.
On Aug 16 last year, the court ordered Siti Aisyah and a Vietnamese woman, Doan Thi Huong, 29, to enter their defence on the charge of murdering Jong-nam, 45.
They were charged with four others who are still at large with the murder of Jong-nam at the departure hall of the klia2 at 9am on Feb 13, 2017, under Section 302 of the Penal Code, which provides for the mandatory death sentence upon conviction.