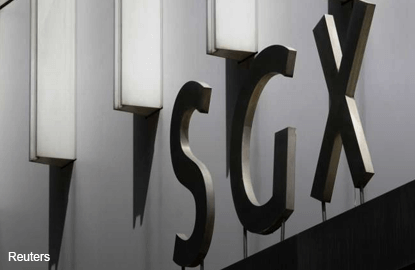 (March 29): Indonesian stocks hit a record high on Wednesday while Singapore shares climbed to their highest in nearly 20 months as data showing strong US consumer confidence boosted sentiment in export-reliant Asian economies.
US consumer confidence surged to a more than 16-year high in March, government data showed on Tuesday, while the goods trade deficit narrowed sharply in February, indicating the economy was regaining momentum after faltering at the start of the year.
The regional markets were responding positively to the strong US consumer sentiment, said April Lee-Tan, head of research at COL Financial Group, adding that they would benefit from upbeat US consumers by boosting exports.
Indonesian shares closed about 1% higher, coming off Monday's losses, on the back of gains in financial and material stocks. PT Bank Danamon Indonesia Tbk ended 4.2% higher, while PT Semen Baturaja (Persero) Tbk surged 10.1%. The market was closed on Tuesday for a holiday.
Singapore shares rose for a second straight session and closed at their highest since August 2015. Financials accounted for nearly half the gains with DBS Group Holdings climbing 1.4%.
Oil prices extended gains despite industry data showing an increase in US crude inventories, lifted by supply disruptions in Libya and views that an OPEC-led output reduction is likely to be extended.
Vietnam shares closed marginally higher, posting their fourth session of gains in five. Vietnam's economy grew at its slowest pace in three years in the first quarter, government data showed, as production was weak in agriculture, mining and manufacturing.
Thai stocks ended largely flat. Thailand's central bank raised its forecasts for 2017 economic growth and exports while leaving the key interest rate where it has been for nearly two years.
Malaysian shares shed 0.2% with consumer staples weighing on the index.
SOUTHEAST ASIAN STOCK MARKETS
Change on the day
| | | | |
| --- | --- | --- | --- |
| Market                   | Current     | Previous close   | % move |
| Singapore                | 3184.57     | 3157.82    | 0.85 |
| Bangkok                  | 1574.97     | 1576.72    | -0.11 |
| Manila                   | 7324        | 7331.46    | -0.10 |
| Jakarta                  | 5592.51     | 5541.202   | 0.93 |
| Kuala Lumpur             | 1750.41     | 1754.42    | -0.23 |
| Ho Chi Minh              | 720.47      | 719.26     | 0.17 |
Change on year
| | | | |
| --- | --- | --- | --- |
| Market                   | Current     | End 2016   | % move |
| Singapore                | 3184.57     | 2880.76    | 10.55 |
| Bangkok                  | 1574.97     | 1542.94    | 2.08 |
| Manila                   | 7324        | 6840.64    | 7.1 |
| Jakarta                  | 5592.51     | 5296.711   | 5.58 |
| Kuala Lumpur             | 1750.41     | 1641.73    | 6.62 |
| Ho Chi Minh              | 720.47      | 664.87     | 8.4 |