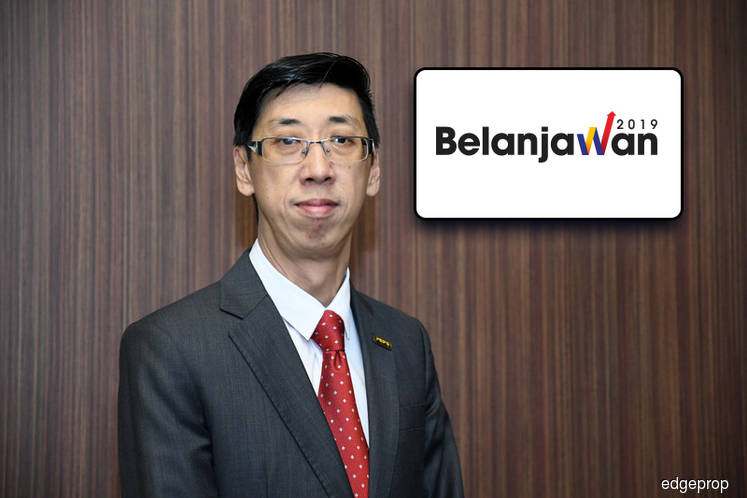 PETALING JAYA (Nov 2): It would make more sense for the government to increase the Real Property Gains Tax (RPGT) rates within the first five years instead of imposing a 5% tax rate for Malaysian individuals after the fifth year, said the Association of Valuers, Property Managers, Estate Agents and Property Consultants in the Private Sector Malaysia (PEPS).
President of the association Michael Kong told EdgeProp.my that the move will definitely dampen the property market, which is already softened and affect the investment appetite of those who view real estate as a long-term investment instrument.
"I would rather the government increases the tax rate within the first five years. It would make more sense," he said, adding that the RPGT has now become a pure taxation instrument instead of a tax to curb speculation.
On the other hand, the stamp duty exemptions for selected categories of houses are expected to result in some cost savings for first time home buyers and bring good news to certain housing segments, but it is not expected to give a significant boost to the property market, he noted.
"[The stamp duty exemptions] will not be a decision-making factor in home purchase, which are subject to a lot of things, such as house prices, repayment capacity and margin of finance," he said.
With regards to the proposal of the stamp duty hike for property transfers worth more than RM1 million from 3% to 4%, Kong urged the government to increase the threshold from RM1 million to RM1.5 million or RM2 million.
"House prices today are easily above RM1 million, especially those at good locations. So I think maybe the government can raise it to a higher threshold," he said.
Nevertheless, he deems the proposed airport real estate investment trust (REIT) as positive, given the plan would provide the government decent funds by monetising 30% of the equity of the REIT.
Overall, Kong said the Budget 2019 came as a relief to him as he was expecting the government to raise the income and corporate tax rates.
"There were not a lot of exciting and interesting measures for the property sector but it was not that bad given the background of the high national debt. Actually I was expecting more drastic measures," he added. — EdgeProp.my
Click here to visit EdgeProp.my for the latest news on all things property