This article first appeared in The Edge Financial Daily, on July 10, 2018.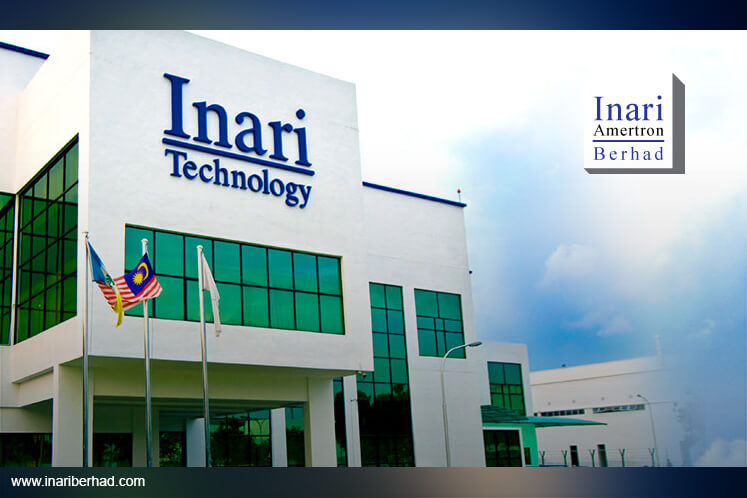 Inari Amertron Bhd
(July 9, RM2.27)
Maintain hold with an unchanged target price (TP) of RM2.27: We recently hosted Inari Amertron Bhd's management on a two-day roadshow in London, Britain. We met with 10 buy-side analysts and fund managers from eight investment firms. Inari was represented by group CEO K C Lau and founder and executive director P G Ho. Investors were interested to learn about the group's growth prospects following its plan to raise the total floor area by nearly 80% at P13 and P34 from the latest expansion. This is part of the group's strategy to double its revenue within the next three to four years.
 
Investors were concerned that the sluggish smartphone demand would affect Inari's Radio Frequency (RF) division given that RF accounted for 50% of the group's revenue.
The group said that the volatile nature of the smartphone market was unavoidable but that it was adding new products, such as light-emitting diode (LED) and vertical cavity surface emitting laser (VCSEL) packaging, to cushion the potential weakness. However, it remains bullish on a stronger pickup in RF demand, driven by mobile network migration from 4G to 5G that will require greater RF content in smartphones.
The group is in the midst of constructing a new production plant, P34, in Batu Kawan, Penang. P34 will be the largest production plant for Inari, with an estimated floor area of 640,000 sq ft, comprising three factory blocks. The group is targeting to complete the first phase covering 220,000 sq ft in September. We understand that the first block will be mainly to support a new LED business portfolio for existing customer, Osram. Inari is planning to add new customers to fill the remaining area in P34, which is expected to be ready in May 19.
In addition, the group expects to see higher growth contribution from Amertron following a completed asset consolidation exercise with the opening of its second plant in Clark, Philippines. The new plant will allow Inari to drive higher operating efficiency from a single location and savings on rental payment. We learned Inari had successfully raised Amertron's profitability from a net margin of 3% when it first acquired the company in 2013 to about 11-12% currently, mainly driven by better operating efficiency.
We make no changes to our earnings forecasts. We maintain a "hold" and RM2.27 target price, still based on 20 times calendar year 2019 forecast  price-earnings (P/E) (30% premium over the local sector target P/E of 15.4 times).
We think the stock deserves to trade at a larger premium over its peers given Inari's superior average calendar year 2017 till 2019 forecast net margin of 19.6% (our estimate) versus sector mean of 14%.
Key downside risks to our "hold" call are the strengthening of the ringgit against the US dollar, slowdown in RF demand and lower contributions from the new product portfolio. Depreciation in the ringgit versus the US dollar, better-than-expected RF demand and higher earnings from new divisions are key upside risks to our call. — CGSCIMB Research, July 8