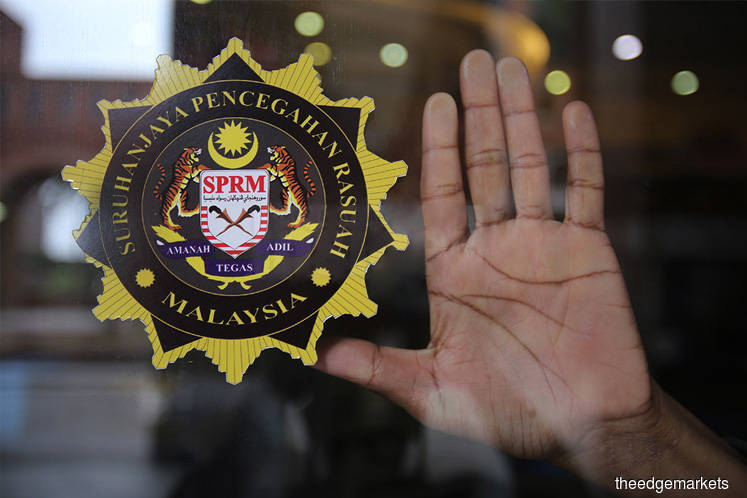 KUALA LUMPUR (May 6): Transparency International Malaysia (TI-Malaysia) is calling for the implementation of Section 17A of the Malaysian Anti-Corruption Commission (MACC) Act 2009 in June 2020 as promised, to fight corruption involving business organisations.
In a statement, TI-Malaysia said that under Section 17A of the MACC Act, a commercial organisation can be found guilty if individuals involved with the organisation give or agree to give any form of bribes with the intention of enabling the business entity to profit from the transaction.
"The provision should be implemented this year so that any wrongdoing and corruption is not able to gain a foothold in Malaysia," TI-Malaysia said.
Meanwhile, Business Integrity Alliance (BIA) president Mohd Shah Hashim said in a statement today that BIA strongly disagrees with the idea of a significant delay in the enforcement of corporate liability for corruption offences.
Mohd Shah said Section 17A of the MACC Act should come into force as planned.
"While the impact of Covid-19 has had a significant impact on the business sector, this is a time when combating corruption in all its forms must continue to be done vigorously. Delaying the enforcement of corporate liability will reassure corrupt practitioners of their impunity and freedom to continue with 'business as normal', while making those companies which have already taken steps to establish their anti-corruption programme, take a step back and consider whether such procedures are really necessary. 
"With Covid-19 and the MCO (movement control order) in mind, a short postponement of 3 months, with the enforcement date gazetted permanently, should be adequate; a maximum of 6 months, with gazetting, would be more than enough time for companies to prepare, particularly considering that 2 years has already been provided from May 2018," he said.
Ti-Malaysia and BIA's statements today were in response to news reports yesterday that the MACC is scrutinising a proposal to suspend the implementation of Section 17A of the MACC Act, which should be carried out on June 1, 2020.
Bernama quoted MACC chief commissioner Datuk Seri Azam Baki as saying this was due to demands, especially from companies that were not prepared for the appropriate anti-corruption plan.
"In addition, they are also experiencing a business slump, following the proliferation of Covid-19.
"They are asking for a period of approximately one year to re-establish their businesses, before the implementation of Section 17A," he said.