This article first appeared in The Edge Financial Daily, on September 5, 2018.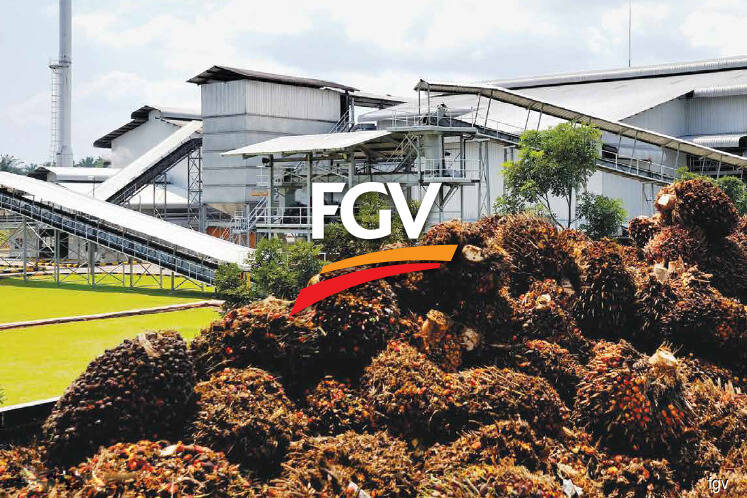 FGV Holdings Bhd
(Sept 4, RM1.54)
Maintain hold with a target price (TP) of RM1.53: We attended FGV Holding Bhd's briefing (chaired by its chairman and board of directors), and walked away from the briefing feeling "neutral" on the company's near-term earnings prospects.
We were given a recap on its second quarter of financial year 2018 (2QFY18) results and new guidance on fresh fruit bunch (FFB) output and production cost. FGV attributed the weak 2QFY18 results to several factors, among others lower production (arising from a labour shortage), lower average crude palm oil (CPO) price realised, higher CPO production cost, and higher joint venture and associate losses.
Given the weaker-than-expected FFB production, FGV lowered its FFB output guidance by 4% to 4.65 million tonnes for its FY18, hence raising its CPO production cost to RM1,600 per tonne (from RM1,562 per tonne previously). Despite having lowered its FFB output target, FGV is still expecting FFB output in the second half of 2018 (2H18) to come in 35% higher than its FFB output (1.98 million tonnes) in 1H18, underpinned by an easing labour shortage and improved estate management.
Given the poorer-than-expected performance (both financially and operationally), FGV has taken several measures to improve its performance, which include: i) the formation of special board committee to closely monitor performance of FGV's core businesses (that is plantation, sugar and logistics divisions), and ensuring the implementation of best management practices; ii) establishment of transformation office, which is aimed at improving operating efficiencies at plantation division and ensuring the implementation of its transformation plan; iii) improving its plantation operation; and iv) reviewing findings and various investigations, and proceeding on possible legal recourse on six past transactions/investments.
Immediate turnaround plan aside, we understand that the existing transformation plan will remain, which include: 1) disposal of non-core and/or non-performing assets; and 2) mutual separation scheme exercise (expected to cost RM55 million) which will be carried out towards end FY18, but likely involving a larger pool of employees (in particularly, at the corporate level).
FGV shared that the ongoing restructuring will likely involve a total impairment of RM300 million over the next three years, although details on impairment are not being shared at the moment.
Our sum of parts-derived TP remains unchanged at RM1.53. While we applaud FGV's move to undertake an immediate turnaround plan (on top of its existing transformation plan), we maintain our "hold" rating on FGV for now, pending more notable improvements in the coming quarters. — Hong Leong Investment Bank Research, Sept 4