This article first appeared in The Edge Financial Daily, on February 11, 2019.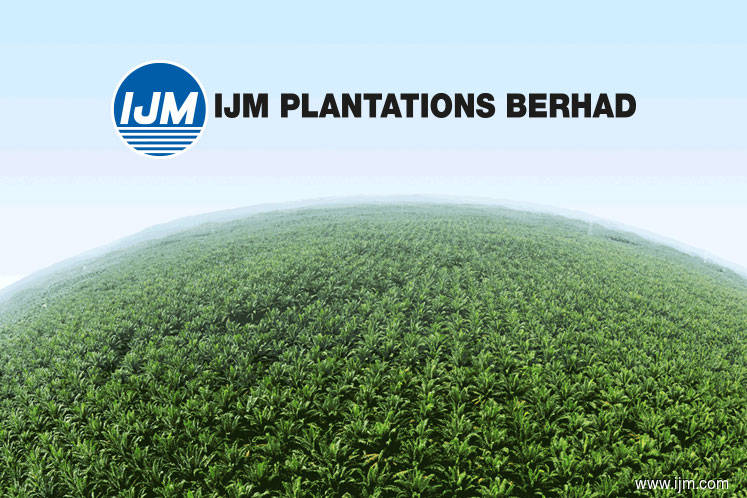 IJM Plantations Bhd
(Feb 8, RM1.80)
Maintain sell with a lower target price (TP) of RM1.04: We met up with the chief financial  officer (CFO) & executive director of IJM Plantations Bhd (IJMP) recently. Management expects cost of production to ease in FY20 driven by higher yield.
However, we believe the cost of production would remain relatively high. In fact, we see potential risk of low fresh fruit bunch (FFB) production in FY20.
No major rerating catalysts to drive the share price performance in the near term.
As such, we reiterate our "sell" recommendation on IJMP with a lower TP of RM1.04 after trimming our earnings forecast.
Management trimmed its FY19 FFB production guidance from one million tonnes to less than one million tonnes due to some lagged impact from El Nino in FY19 and also the barges issue in East Kalimantan.
Management now expects the FFB production to exceed one million tonnes only in FY20, underpinned by an increase in planted areas in Indonesia reaching maturity and yield recovery in both Malaysia and Indonesia's estates from the effects of El-Nino.
Note that for 9MFY19, the FFB production stood at 727,000 tonnes (+2.8% year-on-year (y-o-y).
As mentioned previously, we remain conservative and expect the FFB production to be around 960,000 tonnes for FY19. We also project total FFB to hit one million tonnes in FY20.
No change to the production cost guidance for FY19. Management expects the cost of production for Malaysia and Indonesia to increase to RM1,800-1,900 a tonne (versus RM1,650 a tonne in FY18) and RM2,100-2,200 a tonne respectively in FY19. The higher cost is mainly attributable to: increase in minimum wages in Malaysia, lower palm kernel credits and high finance cost.
For FY20, management expects Indonesia's production cost to reduce to RM1,900 a tonne as yield improves. In Malaysia, the new minimum wage policy is projected to increase its production cost by approximately RM4 million a year.
Management expects the average crude palm oil price to reach RM2,400 a tonne in 2019.
This is in line with our current forecast. Nevertheless, we trim our FY19-FY21 earnings forecasts by 2.6% to 27.5% after factoring in higher operating and finance costs.
Maintain "sell" on IJMP with a lower TP of RM1.04 a share, based on unchanged CY19 price earnings ratio of 24 times. While we are positive on IJMP' long-term growth prospects, we believe the near-term upside will be capped by high finance costs, high operating costs and potential risk of low FFB production. — TA Securities, Feb 8