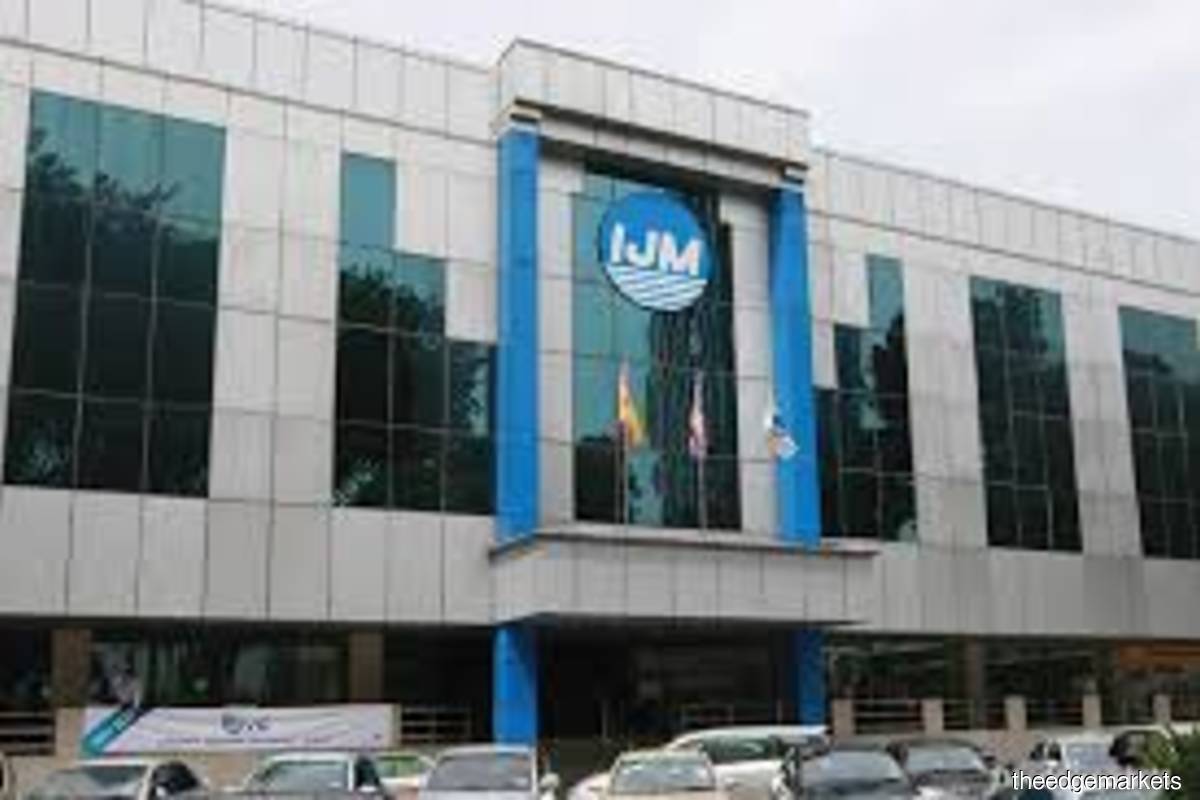 KUALA LUMPUR (June 11): IJM Corp Bhd has agreed to sell its entire 56.2% stake in subsidiary IJM Plantation to Kuala Lumpur Kepong Bhd for RM1.53 billion cash, or RM3.10 per share. The disposal is expected to reap the group a disposal gain of RM700 million, IJM said in a statement today.
On completion of the transaction – which is still subject to approval of shareholders and lenders at an extraordinary general meeting to be convened at a date that has yet to be determined – IJM Plantation will cease to be its subsidiary. But IJM will continue to be entitled to the dividend of 10 sen per share in July that was declared by IJM Plantations.
IJM believes the proposed disposal is in the best interest of the group, given the attractive offer price and the maturity of the plantation business, which it currently has no plans to expand further. "The recent strong CPO (crude palm oil) price environment and good showing by plantation companies have presented an opportune window for IJM to dispose of its plantation business at an acceptable price," said IJM chief executive officer cum managing director Liew Hau Seng.
The proposed disposal allows IJM to realise its investment in IJM Plantations, which has been underappreciated by the market, partly due to the non-liquidity of the stock, IJM said.
"With the top 30 shareholders of IJM Plantations owning over 91% of the company, the stock is tightly held. Monetising its stake in IJM Plantations would be an effective way for IJM to realise the value of IJM Plantations, and in doing so, benefit all existing shareholders of the latter. At the offer price of RM3.10, the market capitalisation of IJM Plantations is RM2.73 billion.
"The proposed disposal will also enable the group to streamline its businesses to focus on construction, property development, infrastructure concessions and the manufacturing of building materials, all of which derive synergistic benefits with one another, thereby reducing the conglomerate discount currently ascribed to IJM's market valuation," the group said.
"Going forward, the absence of the plantation business is also expected to reduce the group's earnings volatility from fluctuating crude palm oil prices and foreign exchange rates arising from the foreign currency denominated borrowings of IJM Plantations," it added.
Net proceeds from the proposed disposal would strengthen IJM's balance sheet and see its net gearing decrease from 44% to 21.6%. "This would enable the group to pursue new opportunities that may arise, fund existing working capital or capital expenditure requirements and reward shareholders by way of a special dividend or pursue share buyback activities. IJM has, in the past, declared special dividends when it successfully monetised its assets," IJM added.
For its financial year ended March 31 2021, IJM Plantations registered its highest ever revenue of RM935.69 million and profit of RM205.08 million since its inception in 1985. IJM Plantations has a planted area of 25,014 ha in Sabah and 36,263 ha in Indonesia, with the average age profile of its trees standing at 14 years and eight years in the respective locations.
Going forward, Liew said IJM is on firm footing, as the group pursues its next growth trajectory.
"We have been working hard to grow shareholder value, which includes adopting a more proactive stance on capital management. The significant gain from the proposed disposal of IJM Plantations is expected to reduce the steep discount to IJM's share price and highlights sizeable value-unlocking potential, given our attractive portfolio of assets," he added.
IJM and KLK will enter into a share sale and purchase agreement for the transaction. On execution of the agreement, KLK will be obliged to extend a mandatory general offer for the remaining IJM Plantation shares it does not own.
IJM shares closed two sen or 1.03% lower today, after 9.26 million shares were traded. IJM Plantations settled unchanged at RM3.06, for a market capitalisation of RM2.7 billion. There were 4.7 million shares traded.