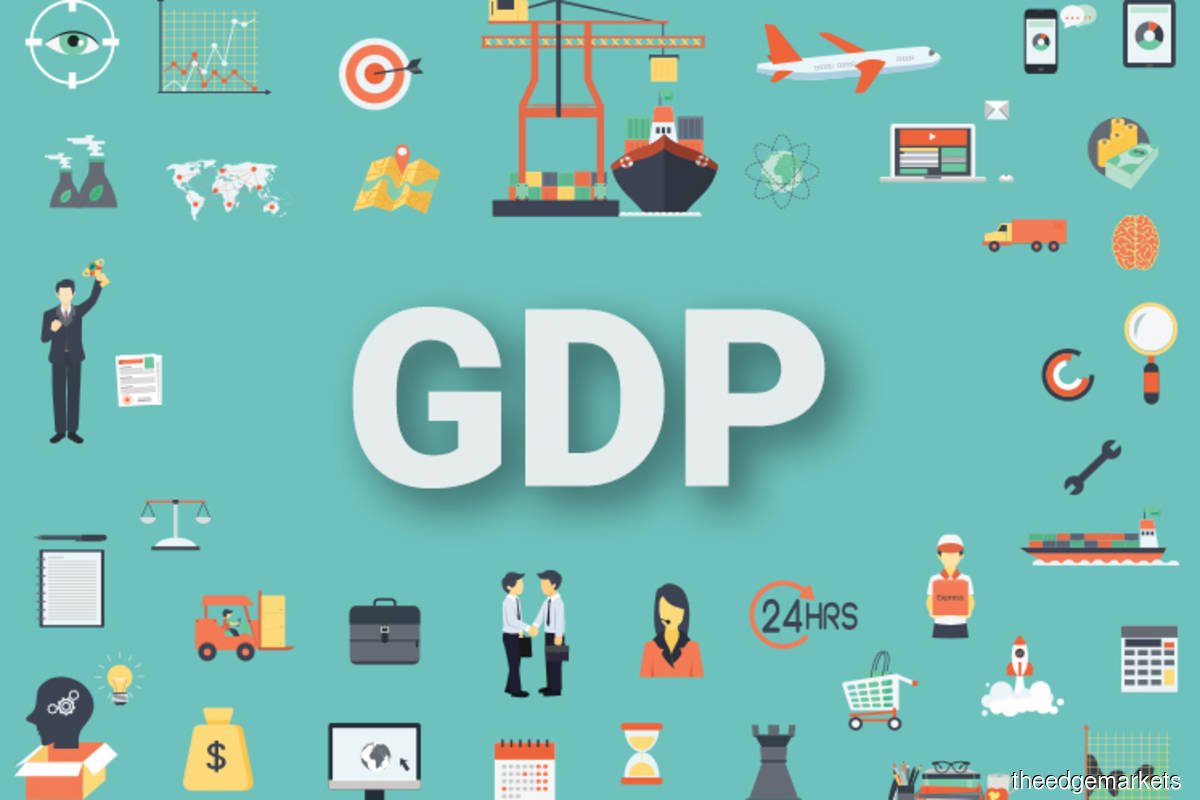 KUALA LUMPUR (Aug 24): After a 3.4% decline in 2020, IHS Markit predicts global real gross domestic product (GDP) to rise 5.7% in 2021 and 4.5% in 2022, led by strong recoveries in consumer spending and business investment.
"This month's forecast of global growth has been revised downward by 0.1 percentage point for this year and 0.2 percentage point for 2022, mostly owing to a less robust performance in the US," said Sara Johnson, the executive director of global economics at IHS Markit, in a statement today.
The international financial market data provider sees global growth settling at 3.2% in 2023 as pent-up demands are satisfied, and fiscal and monetary stimuli are withdrawn.
"The resilience of the global economy amid a lingering pandemic suggests that the world is learning to live with the Covid-19 virus. In North America and Western Europe, which account for nearly half of world GDP, a return to strict lockdowns that directly impede economic activity is unlikely," said Johnson.
"In these regions, vaccination rates are relatively high and rising, reducing risks of severe illness or death. People have confidence that a resumption of pre-pandemic activities — with some precautions — is relatively safe. Consumers and businesses have adapted in ways that allow them to continue to spend and produce, including online shopping, use of delivery services, working from home, and new health and safety measures. Thus, the likely response to a rise in infections is a slight reduction in travel and activities that involve social interaction. International travel restrictions may be extended, delaying recoveries in tourism-dependent areas," she added.
IHS Markit noted that Asia-Pacific's manufacturing hubs are the current hotspots for Covid-19.
"The spread of the Delta variant in the region is aggravated by relatively slow progress of vaccination campaigns outside mainland China. Consumer spending, tourism, industrial production and exports have been adversely affected. The IHS Markit Manufacturing Purchasing Managers' Index (PMI) surveys for July indicated deteriorating business conditions in Indonesia, Malaysia, Myanmar, Thailand and Vietnam, but expansion in other parts of the region.
"Recent Covid-19 trends vary, with infections falling in India, Taiwan and Indonesia, but rising in Japan, South Korea, Malaysia, the Philippines and Vietnam," it said.