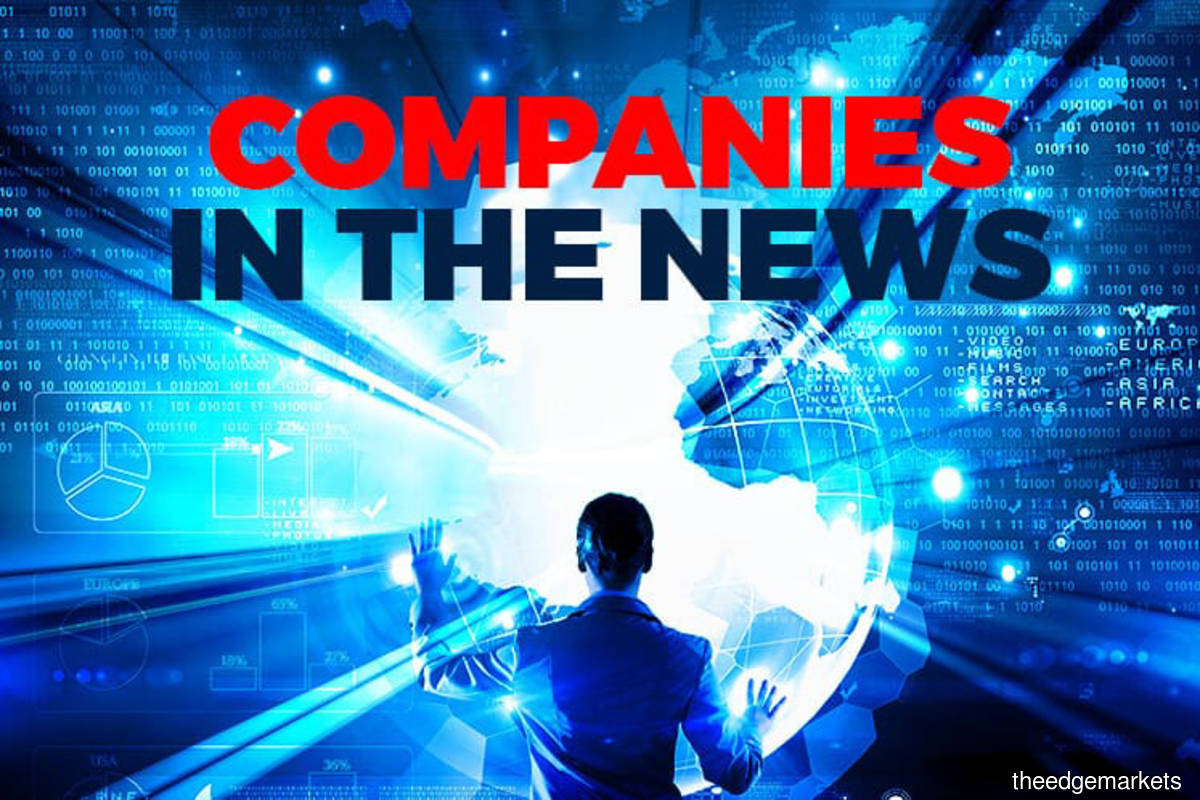 KUALA LUMPUR (Dec 11): Based on corporate announcements and news flow today, stocks in focus for Monday (Dec 14) may include: IHH Healthcare Bhd, Bursa Malaysia Bhd, Guocoland (Malaysia) Bhd, JHM Consolidation Bhd, Ipmuda Bhd, Ekovest Bhd and PLS Plantation Bhd. 
 
IHH Healthcare Bhd said it is ready to administer the coronavirus vaccine, once they are rolled out in the 10 countries it operates in.
Its managing director and CEO Dr Kelvin Loh Chi-Keon said the company has a trained staff count of 55,000 across 80 hospitals it runs from Turkey to Singapore, as well as cold-storage facilities required to store the shots. 
Bursa Malaysia Bhd's Bursa Malaysia Derivatives (BMD) said it will relaunch the Mini FTSE Bursa Malaysia Mid 70 Index Futures (FM70) contract, which will incorporate several amendments to the contract specifications.
The revamped FM70 contract will be made available to traders from Dec 14. 
Launched in 2018, FM70 is a cash-settled ringgit-denominated futures contract which tracks the FTSE Bursa Malaysia Mid 70 Index as its underlying instrument.
 
Guocoland (Malaysia) Bhd group managing director Datuk Edmund Kong Woon Jun is resigning from his post effective Jan 1, 2021, after being at the helm for four years.
The group said Kong is resigning to "pursue other business opportunities". The group has yet to announce a successor to Kong.
 
JHM Consolidation Bhd is acquiring a 5.59ha vacant leasehold land in Penang for RM27.06 million, cash, to expand its business into the manufacturing of telecommunication equipment.
JHM said the acquisition of the land is to enable the company to expand its business into telecommunication equipment manufacturing industries that serve multiple multinational corporations in North American, Europe and Asia, tapping into the growing demand for Internet of Things application, as well as Cloud/Data Center.
 
Ipmuda Bhd, which was slapped with an unusual market activity query by the bourse earlier today, highlighted recent changes in its board of directors, substantial shareholders' shareholdings, as well as contract wins in its response to Bursa Securities.
Ipmuda said Tan Sri Abu Sahid Mohamed had ceased as its substantial shareholder on Dec 3, following the disposal of 2.55 million shares by Maju Holdings Sdn Bhd, as well as changes in shareholdings of parties related to the businessman, namely Maju Holdings, Beroz Nikmal Mirdin and Nurhaida Abu Sahid.
Ipmuda also noted that its board had fixed the issue price for the first tranche of its private placement exercise at 56 sen per share earlier this week, and that it had bagged an engineering, procurement, construction and commissioning (EPCC) contract worth RM78 million from Coara Marang Sdn Bhd in September.
 
It also pointed to changes in its board of directors in June, when Beroz Nikmal was appointed as executive chairman in place of Abu Sahid, while Jeefri Muhamad was appointed as chief executive officer, following the resignation of Datuk Sim Choo Thiam as managing director.
Ekovest Bhd's mandatory general offer (MGO) to buy out shares in durian planter PLS Plantation Bhd at 95 sen apiece must be a good deal, judging by the overwhelming acceptance to the offer.
Minority shareholders who collectively held 122.96 million shares or a 33.85% stake, have accepted the offer. This has bumped up Ekovest's shareholding in PLS to 91.24%. This block of shares is valued at RM116.8 million at the offer price.
Additionally, the construction group also holds 74.91% of PLS' warrants, following the closing of the MGO at 5pm today.