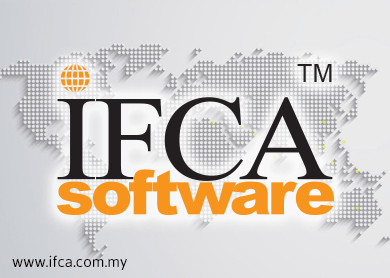 KUALA LUMPUR: IFCA MSC Bhd executive chairman Ken Yong Keang Cheun admits that he has been having sleepless nights over the past three weeks no thanks to the rumours around the resignation of the company's chief financial officer (CFO). 
Worse, the rumours, which Yong has refuted during an interview with The Edge Financial Daily last Friday, had caused IFCA's share price to slump to 90.5 sen from a peak of RM1.84 last Monday. The stock regained some lost ground to close at RM1.25 last Friday.
"It has been a sleepless past three weeks for me when the slump happened, but I believe the worst is over," said Yong, who is also the chief executive officer of the IT solutions provider that specialises in the property sector.
Also, he reiterated that operations-wise, IFCA (fundamental:3.0; valuation:0.8) is doing well and has mapped out plans for regional expansion. IFCA, the best performing IT stock in the Asia-Pacific last year, had investors in a buzz when it announced the resignation of CFO Voo Lip Sang on May 22 — two days after the release of a stellar set of financial results that showed an astronomical jump of 2,200% in net profit to RM9.69 million for its first quarter ended March of financial year 2015 (1QFY15) from RM421,000 in the previous corresponding quarter. Revenue had also increased by 134% to RM31.98 million in 1QFY15 from RM13.69 million in 1QFY14.
"There were rumours that our CFO had resigned because we cooked the books and therefore were able to report an exemplary net profit. If we did indeed cook the books, there is no way our CFO would have signed off the accounts. This is all just speculation as he had actually resigned to start his own business venture," said Yong.
Yong attributed the sharp fall in IFCA's share price to selling from foreign funds amid the weak sentiment in the broad market.
"My understanding is there was some foreign funds selldown, and then some retailers were left puzzled by the rumour mill going on which could have caused the share price to drop further. However, I would like to point out that foreign funds are still very much invested in our company," said Yong.
As at June 12, IFCA's foreign shareholding was at 16.38%, while local institutional investors held 20.72% and retail investors 23.89% of its shares.
Yong said that IFCA is "transforming", from a traditional project-based organisation to one that derives income on a recurring basis. 
However, he acknowledges that the exponential earnings growth will normalise once the low base effect tapers off. "Nevertheless. we still expect earnings to be higher than the previous year [albeit a moderate growth]," said Yong.
"New products will be introduced and sold as software as a service (SaaS), whereby products are sold on a subscription basis, instead of a one-time lump sum payment," he said.
Indonesia is a market in which IFCA plans to milk its SaaS products, and the group had on May 20 entered into a heads of agreement with PT IFCA Consulting Indonesia (Pici) to acquire the latter's business, including goodwill and receivables, for RM32 million. Half of the purchase consideration would be settled by cash while the remaining will be satisfied through issue of new IFCA shares. 
"We are excited about Indonesia," said Yong, noting that the migration of Pici's customers from using Windows-based software to web-based solutions would happen sooner or later. 
He noted that there would be a profit guarantee given by Pici to ensure IFCA's interest is protected.
On its China front, Yong said the property market slowdown in the world's second largest economy will not dampen the group's operations there.
"We have more than a hundred customers in China of which most are big property players. Our strategy is to focus on the big players as they value international experience that we offer. We are in the midst of closing some big deals in China now," he said.
Another area the group is looking at is its e-commerce initiative. It plans to create an e-commerce platform for the property industry.
"We have an intimate knowledge of key property industry issues and challenges, and we see e-commerce as a way forward, to bring immense industry-wide productivity and competitiveness," said Yong.
He added that IFCA's road map for e-commerce, and its affordable solutions approach through SaaS plus its proposed Indonesian venture, will be the drivers that the group needs to sustain its earnings growth.
This article first appeared in The Edge Financial Daily, on June 22, 2015.