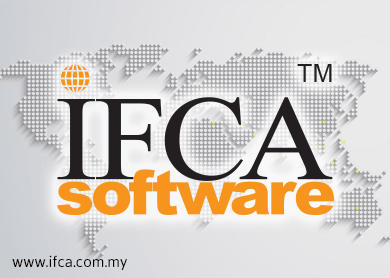 IFCA MSC Bhd
(June 17, RM1.06) 
Maintain add with an unchanged target price of RM2.04: IFCA's share price has halved over the past month. One of the likely reasons for the steep fall is the resignation of its chief financial officer Philip Voon at end-May, just after the company announced the proposed acquisition of its Indonesian distributor PT IFCA Consulting Indonesia for RM32 million via RM16 million cash and RM16 million in IFCA shares. 
At end-May, we organised a conference call with management to clarify this matter. At the conference call, Voon said he was leaving IFCA to pursue another career and there was no disagreement with management on the company's financials or financial results. He stressed that there were no accounting irregularities in IFCA's financial statements.
We think that the worst is over for IFCA's share price after the sharp decline over the past month. The company's fundamentals remain strong. While first quarter of financial year 2015 (1QFY15) revenue and profit were driven by the goods and services tax software upgrades, earnings over the next few quarters will be driven by China, domestic customers' migration from Windows to mobile-based platforms and service as a software (SaaS). In 2016, IFCA should see higher contribution from Indonesia.
In May, IFCA launched SaaS, which basically involves the renting of software. SaaS is a growing trend worldwide and we expect this trend to pick up quickly in Malaysia. We are only factoring in an average of 50 new subscriptions every month this year, rising to an average of 300 in 2016. 
The monthly subscription fee is around RM5,000. Indonesia also offers great potential as 80% of developers in that country use IFCA's software. Still on the Windows-based platform, there is a huge potential from their move to a mobile-based platform and adoption of SaaS. We have not assumed any potential earnings from Indonesia.
The recent selldown offers investors a great opportunity to accumulate the stock which is trading at only 9.1 times FY16 price-earnings ratio. — CIMB Research, June 16
This article first appeared in The Edge Financial Daily, on June 18, 2015.