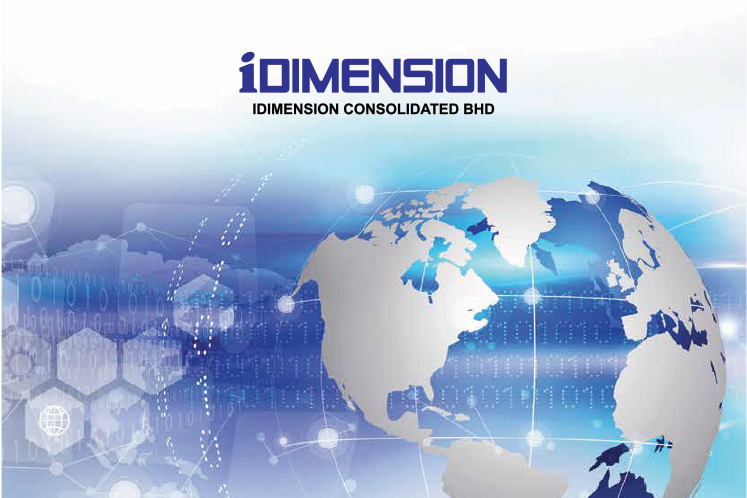 KUALA LUMPUR (Oct 29): iDimension Consolidated Bhd's external auditors have expressed an adverse opinion on its audited financial statements for the six-month financial period ended June 30 (1HFY18), triggering the Guidance Note 3 (GN3) status.
The group's external auditors, BDO had disagreed with the decision made by iDimension's board to treat its subsidiary, IDB Interactive Sdn Bhd as a pure investment as opposed to a subsidiary to be consolidated, which is in accordance with the law and financial reporting standards, iDimension said.
"The key reason for this decision emanates from iDimension's inability to obtain access to IDB's accounting and other records in order to verify the accuracy of the financial information of IDB for the financial period," iDimension said in a stock exchange filing today.
The group explained that this was due to a tussle with the previous management of IDB, which had not adhered to legal demands for the return of financial and business documents after ceasing operational management of the unit.
The board of iDimension subsequently decided to deconsolidate IDB's financial statements on failure to corroborate or verify their accuracy, it said.
"In fact, the actions of the board is what would have been reasonably expected of the directors of a company, in accordance with their fiduciary obligations to protect the interests of the company and its shareholders," iDimension said.
It added that the consolidation of IDB would not have provided a true and fair view of iDimension's financial position.
As a GN3 company, iDimension is required to submit a regularisation plan to Bursa Securities and obtain approval to implement the plan within 12 months from today.
The stock faces suspension and delisting from the ACE Market if it fails to comply with its obligations. Shares in iDimension closed unchanged at a record low of 3 sen today, leaving the group with a market value of RM8.16 million.