This article first appeared in The Edge Financial Daily, on October 22, 2019.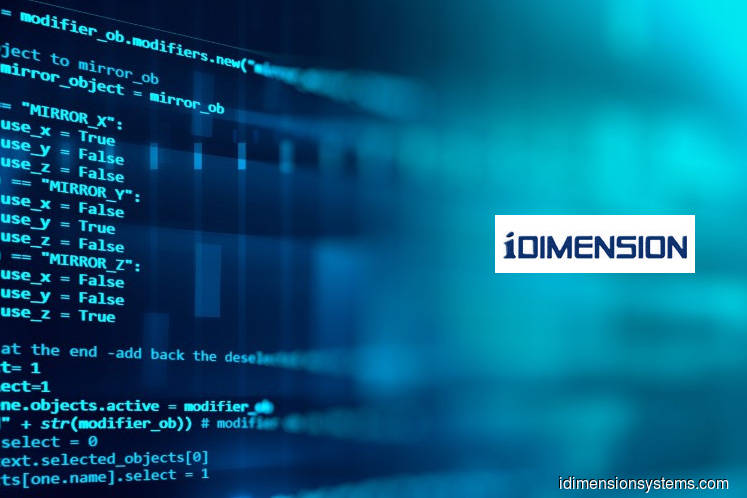 KUALA LUMPUR: An independent and non-executive director of loss-making iDimension Consolidated Bhd, Collin Goonting, has resigned from his post, citing a lack of transparency in the company's board.
Goonting, 72, indicated that there has been a lack of transparency within the members of the board and he is very concerned that shareholders' interests are not considered when certain decisions are made.
"His only option is either to condone the decisions or to resign and he chose the latter," the company said as to the reason for his resignation in a Bursa Malaysia filing yesterday.
Consequently, he also relinquished his position as a member of the company's audit, remuneration and nomination committees. A practising lawyer who has been active in the corporate and financial sectors in Malaysia and abroad, Goonting was appointed to iDimension's board on Nov 22, 2013.
Other iDimension directors are chairman Datu Dr Michael Dosim Ak Lunjew, managing director Daniel Boo Hui Siong, executive directors Pang Lee Fung, Tan Kian Meng and Kenneth Boo Hui Howe, and independent non-executive director Eric Lim Kheng Joo.
Interestingly, in April 2017, Ang Beng Leong, Ang Beng Cheong, Ang Beng Hwa and EClub Interactive Sdn Bhd, had requisitioned an extraordinary general meeting (EGM) to remove Tan and Pang from the board, and to put in place their preferred appointees. The Angs, together with EClub Interactive, held an aggregate of 18.01% of iDimension's total issued share capital at the time. The resolutions, however, failed to get shareholders' approval.
Then in October last year, iDimension's external auditors BDO expressed an adverse opinion on the company's financial statements for the six-month financial period ended June 30 (1HFY18), triggering the Guidance Note 3 (GN3)/ Practice Note 17 (PN17) status.
BDO had disagreed with the decision made by iDimension's board to treat its subsidiary, IDB Interactive Sdn Bhd, as a pure investment as opposed to a subsidiary to be consolidated, which is in accordance with the law and financial reporting standards, iDimension said at the time.
"The key reason for this decision emanates from iDimension's inability to obtain access to IDB's accounting and other records in order to verify the accuracy of the financial information of IDB for the financial period," iDimension said.
It said this was due to a tussle with the previous management of IDB, which had not adhered to legal demands for the return of financial and business documents after ceasing operational management of the unit.
The iDimension board subsequently decided to deconsolidate IDB's financial statements after failing to corroborate or verify their accuracy, it said.
"In fact, the actions of the board [are] what would have been reasonably expected of the directors of a company, in accordance with their fiduciary obligations to protect the interests of the company and its shareholders," iDimension said.
As at Oct 17 this year, the company had yet to resolve its PN17 status, with the bourse allowing an extension of time up to April 8, 2020, for the company to submit a regularisation plan to the regulatory authorities.
The company faces suspension of trading of its shares, in the event that it fails to submit a regularisation plan to obtain the approval of the regulatory authorities for the said plan's implementation, or if it fails to implement the regularisation plan within the stipulated time frame.
In its financial year ended June 30, 2018, iDimension posted a net loss of RM18.47 million. The company has incurring losses since 2012, except for the financial year ended Dec 31, 2016, when it posted a net profit of RM1.13 million.
iDimension shares closed unchanged at 2.5 sen yesterday, giving it a market capitalisation of RM6.8 million. The stock has retreated over 28% in the past one year.