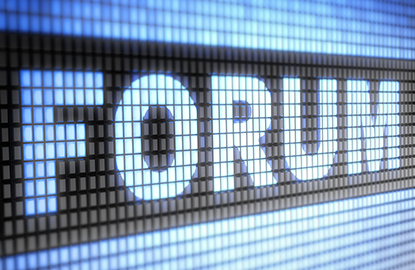 This article first appeared in Forum, The Edge Malaysia Weekly, on June 13 - 19, 2016.
Of late, many of us who travel abroad have been asked one particular question when we mention that we are Malaysians: What has happened to your country?
It takes very little to respond with "Where do I begin" and proceed to run roughshod over those whom we think are responsible. We can even indulge in some self-pity. Indeed, many of us probably have. I have occasionally done it myself.
Instead, we rarely ask ourselves, "What can we do to change things or provide constructive input to contribute towards solving the problem and making things better?" Why is that?
The current developments and growing trust deficit have resulted in increased public concern and demand for greater accountability and transparency from all parties, particularly in the area of fighting corruption.
The Institute for Democracy and Economic Affairs (IDEAS) has always viewed systemic corruption as a threat for emerging and developing economies. It is the factor that stunts growth, increases social inequality and economic disparity, preys on those in the lower-income bracket and prevents a country and her people from realising their true potential.
The government knows this. This is why several years ago, it identified fighting corruption as one of the National Key Results Areas (NKRAs). Of late, however, a seemingly endless series of financial scandals has undermined the trust and confidence of those within and without the country.
The government needs to make a bold move to improve its anti-corruption image. It needs a game changer.
One such move that will go a long way towards building confidence, regaining trust and restoring the credibility of the government's efforts to fight corruption is separating the roles of the attorney general (AG) and the public prosecutor.
Justice should not only be done, it must also be seen to be done. Criminal justice, in particular, must be enforced fairly and impartially. The existing set-up makes that an uphill task. Currently, the AG is the government's chief legal adviser. He is, for all intents and purposes, the government's lawyer. However, at the same time, he is also the public prosecutor.
When a case involves the government, his own client, the AG would be placed in an impossible situation. He would be playing two conflicting roles. It is sort of a burden of expectation which, under normal circumstances, causes psychiatrists to write prescriptions and conduct therapy. Unfortunately, this is what we have today.
Let us be clear. The problem is not about any individual AG but the framework itself causes an unfair expectation where even the most honest and upright person in that position would be frozen into inaction and placed in a legal quandary.
This arrangement must change, otherwise, all future AGs will suffer from this vulnerability and liability. It is necessary for the AG not only to act independently but he must be seen to be acting independently in his prosecutorial decision-making, especially in high-profile cases.
IDEAS calls for a separation of the two roles as part of its #NyahKorupsi campaign, which was launched on June 4 in support of Malaysia's fight against corruption.
Under the campaign, we believe that four major steps need to be taken to bolster the existing efforts:
1. Upgrade the Malaysian Anti-Corruption Commission (MACC) into a constitutionally mandated Independent Anti-Corruption Commission with commissioners who enjoy security of tenure.
2. Amend the Malaysian Anti-Corruption Commission Act 2009 to grant more effective investigative powers.
3. Amend relevant legislation, including the Official Secrets Act 1972, the Whistleblower Protection Act 2010 and the Witness Protection Act 2009, and introduce laws that enable freedom of information and asset declarations.
4. Strengthen the institutions of the Attorney General and the Public Prosecutor.
We have held consultations and deliberations with key policymakers, stakeholders and civil society actors, which include Minister in the Prime Minister's Department Datuk Paul Low, former Senate president Tan Sri Abu Zahar Ujang, MACC chief commissioner Tan Sri Abu Kassim Mohamed and leaders from NGOs such as Transparency International and Perkasa.
We cannot expect the government to do everything while we sit on our hands. We too must play our part in supporting the effort, and we must be heard and seen to be doing so.
It is going to take our combined efforts and unwavering resolve and commitment to pick ourselves up off the floor.
---
Azrul Mohd Khalib is manager of external relations at the Institute for Democracy and Economic Affairs (IDEAS)