This article first appeared in Forum, The Edge Malaysia Weekly, on September 16, 2019 - September 22, 2019.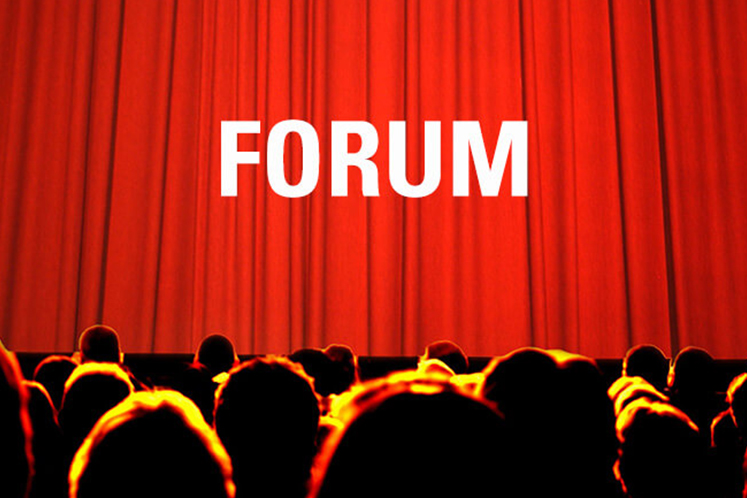 It may come as a surprise to many that Taiwan is the only one of Malaysia's top 10 trading partners that has yet to sign a free trade agreement (FTA), either bilaterally or multilaterally, at Asean level.
Historically, Taiwanese manufacturers were among the pioneering sources of foreign direct investment (FDI) for Malaysia, particularly in the electrical and electronics (E&E) sector, as they joined other global companies from Japan, the US and South Korea in shifting production to cost-competitive destinations.
According to the Malaysian Investment Development Authority, Taiwan implemented manufacturing projects worth US$5.8 billion last year, ahead of China and double that of the UK. The quality of bilateral trade and investment has also evolved with various cross-border initiatives and partnerships established to help Malaysian industries transform from labour-intensive into innovation-driven.
But what more can be done to enhance relations between Malaysia and Taiwan?
Uncertainties triggered in the short run the ongoing US-China trade war and the rapid reconfiguration of economic spheres of influence in the mid to long run necessitate a more strategic and formal policy response, especially from Taipei to Malaysia and other members of Asean, in order to add value and promote greater regional resilience.
I recently represented the Institute for Democracy and Economic Affairs (IDEAS) in Taipei to conduct several focus group discussions with members of the industry, government as well as think tanks on the topic of bilateral trade and investment.
Our delegation presented the Comprehensive and Progressive Agreement for Trans-Pacific Partnership (CPTPP), a multilateral trade agreement which Taiwan has expressed interest in joining, and used the multi-dimensional provisions stipulated in the agreement to highlight the many potential benefits that both trading partners will enjoy as well as key concessions for Malaysia that may be challenging to both the members and non-members of CPTPP.
While some observers are quick to suggest that tariffs no longer matter as much as non-tariff measures (NTMs) do, given the inextricable nature of globalisation, this view could not be further from the truth for an export-oriented economy like Taiwan that has yet to sign FTAs with many of its major trading partners.
For instance, a Taiwanese company exporting cold-pressed steel to Malaysia faces 15% import duty while its closest competitors from Japan and South Korea enjoy zero-rated tariffs, thanks to their countries having FTAs with Malaysia.
In fact, many Taiwanese industrial exporters have been rendered uncompetitive, not necessarily because of inefficiencies at their plants but due to artificial, man-made barriers being priced into their cost structure. Therefore, the priority is clear for Taiwan as it seeks first to lower tariffs, which are low-hanging fruit, before it can effectively address other NTMs, such as local content requirements, movement of talents as well as favourable treatment of state-owned enterprises.
Balancing domestic concerns
Despite its huge potential benefits, an FTA will almost always run into opposition because certain groups will inevitably suffer more than others, at least in the short run. In Malaysia's case with CPTPP or Trans-Pacific Partnership (TPPA) before this, there is widespread concern over the possibility of buying expensive imported medicines in the future because of the twin effects of enhanced intellectual property rights (IPR) and investor-state dispute settlement provisions, purportedly in favour of the pharmaceutical firms over the general public.
Likewise, although our delegation had reasons to believe that the agricultural sector in Taiwan would strongly resist the market-liberalising outcome of a trade agreement, it was impressed upon us that the perceived existential threat to the island economy simply took priority over other domestic concerns.
It is nevertheless crucial to address
effectively these concerns from the very start, as proved Malaysia's less-than-successful experience in handling the medicine issue, where we have collectively failed to pin down the monopolies created
a poor public procurement system — the fundamental reason for medicines getting less affordable — while the IPR provisions under CPTPP are intended to protect and encourage innovation, not necessarily benefit only the producers.
Of course, the objections to CPTPP in Malaysia are related to other deeper issues. It was interesting, having to explain to the Taiwanese the sanctity of advancing the bumiputera agenda the government of the day, and the labyrinth of policy measures and entities, such as the government-linked corporations (GLCs), to facilitate a more equitable inter-ethnic wealth distribution.
But Malaysia as an original signatory of CPTPP has managed to extract important concessions from the bumiputera issue, including restrictions on foreign equity in key sectors, such as automotive, special preference for bumiputera contractors in public procurement, as well as the continued presence of GLCs in the private sector. While these exemptions are far from ideal in promoting free trade, it is the price that the CPTPP bloc needs to pay for Malaysia to speed up its ratification process.
Observers in Taiwan are monitoring Prime Minister Tun Dr Mahathir Mohamad's succession planning closely too to see what perspective his successor might have on CPTPP. Meanwhile, we cautiously hope the administration will discover its appetite for ratification as a route to stimulating the economy and considering the broad concessions Malaysia's negotiating team was able to secure.
But more than these domestic factors is the thought that perhaps now more than ever, it is vital to defend the rules-based multilateral trading system. Growing interest among members of the developing world in joining CPTPP offers hope for stability and certainty in global trade and investment, which is dogged growing political preference for protectionist and mercantilist thinking.
For Taiwan, there would be clear benefits to being part of CPTPP — and Malaysia would benefit from its membership too. But first, Malaysia must take that important step of completing the process of ratification.
---
Lau Zheng Zhou is research manager, economics and business unit, at IDEAS