This article first appeared in Forum, The Edge Malaysia Weekly, on October 22, 2018 - October 28, 2018.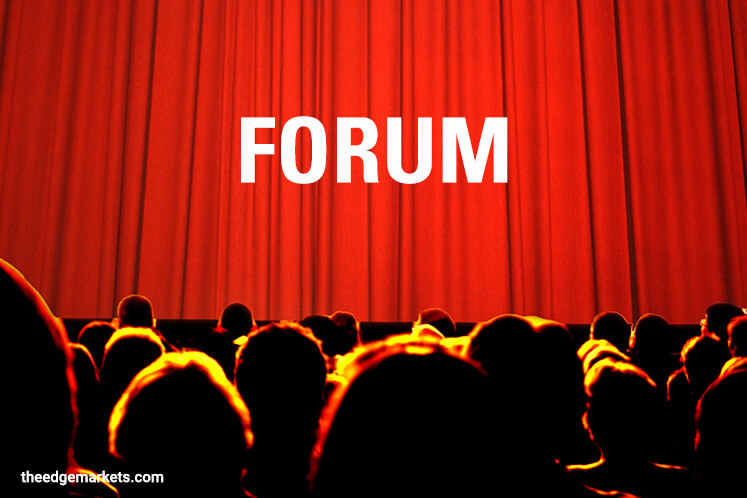 Everyone wants better education. It is one of the few sentiments that all Malaysians across all divisions can agree on. The previous government spent years devoted to figuring out how to advance Malaysian education and produced the Malaysian Education Blueprint 2013-2025.
Organisations such as Teach For Malaysia deploy volunteers to underperforming schools across the country to improve education outcomes wherever the ministry had fallen short. Employers clamour for workers who can go beyond the textbooks and lectures and the tried and true. Vast amounts of time, money and intellectual effort are committed to this end — a system of education worthy of the New Malaysia.
One major problem though? Our obsession with testing, which we share with nearly every country in the world. High-stakes standardised testing remains the means and the end of our system. Tests are central to every type of education in Malaysia, be it public or private, vernacular or religious.
The aforementioned blueprint which, groundbreaking as it was in many aspects, continues to define success largely in terms of national achievement in the narrows of Trends in International Mathematics and Science Study (TIMSS) and the Programme for International Student Assessment (PISA) — the latter is administered by the Organisation for Economic Cooperation and Development (OECD), which, as an organisation of economic development is naturally biased in favour of the economic role of schools — in which our performance is cited authoritatively as indication of either the success or failure of our education.
The common argument among stakeholders of Malaysian education, or at least those on the receiving end of our education, is that of the professed demands of reality. Accordingly, the "real world" has little patience for those who cannot deliver conveniently quantifiable output, and what better way to maximise the delivery of such output than to perform education along the lines of an industrial model, replete with top-down management, key performance indices and our infamous quotas and, indispensably, quality control in the form of incessant testing.
We inflict exams and counterfeit examples of systems that succeed tremendously in test-taking because we assume that top grades are what the "real world" expects of us. Or, perhaps this reality is self-fulfilling when, out of this self-constructed fear, we smother our students with drills and mock tests.
Sir Kenneth Robinson, a prominent educationist, spoke extensively on the dangers of "mechanistic conceptions" of education, and the glaring damage such conceptions can wreak, and have already wrought, on education worldwide.
This is not to say that tests are entirely without their virtue. Used correctly, standardised tests can provide useful insight into the current state of affairs in education. Research has demonstrated that one of the main advantages of standardised testing is that the results can be empirically documented — this means that test scores can take on a relative degree of validity and reliability where, under the best of controlled conditions, are largely replicable.
This is often contrasted with grades on a school transcript that are assigned by individual teachers. With 14 states' worth of disparities, it may be difficult to account for differences in educational culture across Malaysia's innumerable schools, the difficulty of a given teacher's curriculum, differences in teaching styles and the many variations in technique.
All these, alongside the omnipresence of biases altogether, affect impartiality. This makes standardised tests useful for screening efforts in higher education, where admission officers are trying to compare students between states or between countries to determine eligibility or introduce student diversity.
That being said, opponents contend that the overuse and consequent misuse of these tests harms teaching and learning by narrowing the curriculum. The National Center for Fair & Open Testing (FairTest) in the US asserts that when standardised tests become instrumental in the quantification of accountability, schools invariably use the tests to narrowly prescribe the curriculum so as to focus instruction.
Accountability, however attractive a notion it may appear on paper, creates immense pressure to perform in tests and this can lead to the misuse and misinterpretation of even the best intentions behind standardised tests. While it is possible to use a test without letting its contents determine curriculum and instruction, in practice however, what is not tested is not taught, and how the subject is tested often becomes the model for how to teach the subject.
Instead of taking on a decisive role, testing should be diagnostic. It should help students identify potential gaps in knowledge without obstructing education, but far too often, it does exactly that. One research investigating the dwindling enrolment rates in the science stream found that students were discouraged from pursuing their scientific interests and instead opted for the arts or humanities stream due to the claim that it is relatively easier to attain high test scores in subjects in the latter stream, and so,  stand a better chance of university admission.
There are alternatives. One such element would be the introduction of the Finnish model of phenomenon-based learning (PbL) and teaching in classrooms, which can significantly increase the authenticity of Malaysian education. In PbL, real-world scenarios and intensive case studies form the basis of learning, as opposed to the traditional method of prescribed, decontextualised subjects.
In the Malaysian classroom, relevant phenomena for teachers to consider include, but are by no means limited to topics such as entrepreneurship, Asean regional issues and international affairs, cultural and religious competence, technoliteracy, historical tragedies and triumphs, poverty and homelessness, water and energy shortage and so on.
Politically, we are sovereign. Economically, we are tested, but have so far proven ourselves robust. Socially, there is much left to be said and done, with especial attention paid to our education. We should not just want a better education. We should want a Malaysian education, one that is definitive in its identity but never averse to lessons from the global community. One that provides generously for its charges just as this land provides generously to us. One that does not reject diversity but embraces it and one that is not just egalitarian but humanitarian.
---
Brandon Quek is associated with the Institute for Democracy and Economic Affairs (IDEAS)
Save by subscribing to us for your print and/or digital copy.
P/S: The Edge is also available on Apple's AppStore and Androids' Google Play.