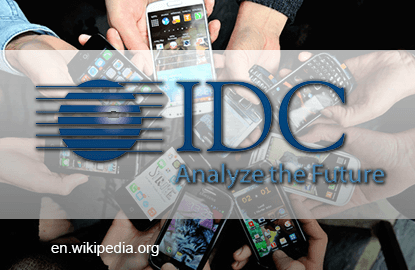 KUALA LUMPUR (29 June): The International Data Corp (IDC) forecasts that smartphone shipments in Southeast Asia will reach approximately 100 million units in 2015, an increase of 21% over 2014.
As it is, smartphone shipments in the region recorded a year-on-year (y-o-y) growth of 65.6% in the first quarter of 2015 (1Q15) with approximately 24 million units shipped, said IDC in a statement today.
"As expected, there has been a significant growth of smartphones since the availability of cheaper makes in the market, most of which came from China and local vendors. As of 1Q15, smartphones accounted for about three-fifths of the total mobile phone market share as opposed to the first quarter of 2014 (1Q14), when feature phones held that same larger share," said IDC's market analyst for client devices team in Malaysia Jensen Ooi.
The figures were obtained from its Asia/Pacific Quarterly Mobile Phone Tracker, which also showed the 1Q15 recorded a sequential decline of 9.5% from the previous quarter, mainly due to excess inventory from the previous quarter and negative market conditions.
"A sluggish first quarter is no cause for concern, considering the record high shipments in the last quarter of 2014," said IDC senior research manager for ASEAN client devices Daniel Pang.
He added that the outlook for 2015 is bright as established vendors defend their markets against Chinese and local vendors, which has stimulated the growth of the smartphone market by making cheaper models more available.
"With new mobile innovations also continuing to emerge, consumers are going to be the real winners," he said.
Thailand and Myanmar stood out as the only two emerging markets to record growth as local mobile operators in Thailand partnered with smartphone vendors in a rush to convert 2G network users to the more advanced 3G network before September 2015. Meanwhile, significantly cheaper SIM packs and wider 3G coverage drove strong demand in Myanmar, IDC noted.
Additional trends included an increase of 9% y-o-y in shipment of smartphones with 4G capabilities and a decline in demand for smartphones with screen sizes below 4", it said.
The popular price range was between US$75 and US$200 (from about RM280 to RM760) with 51% of phones sold at these prices, a growth of 5% y-o-y, it added.