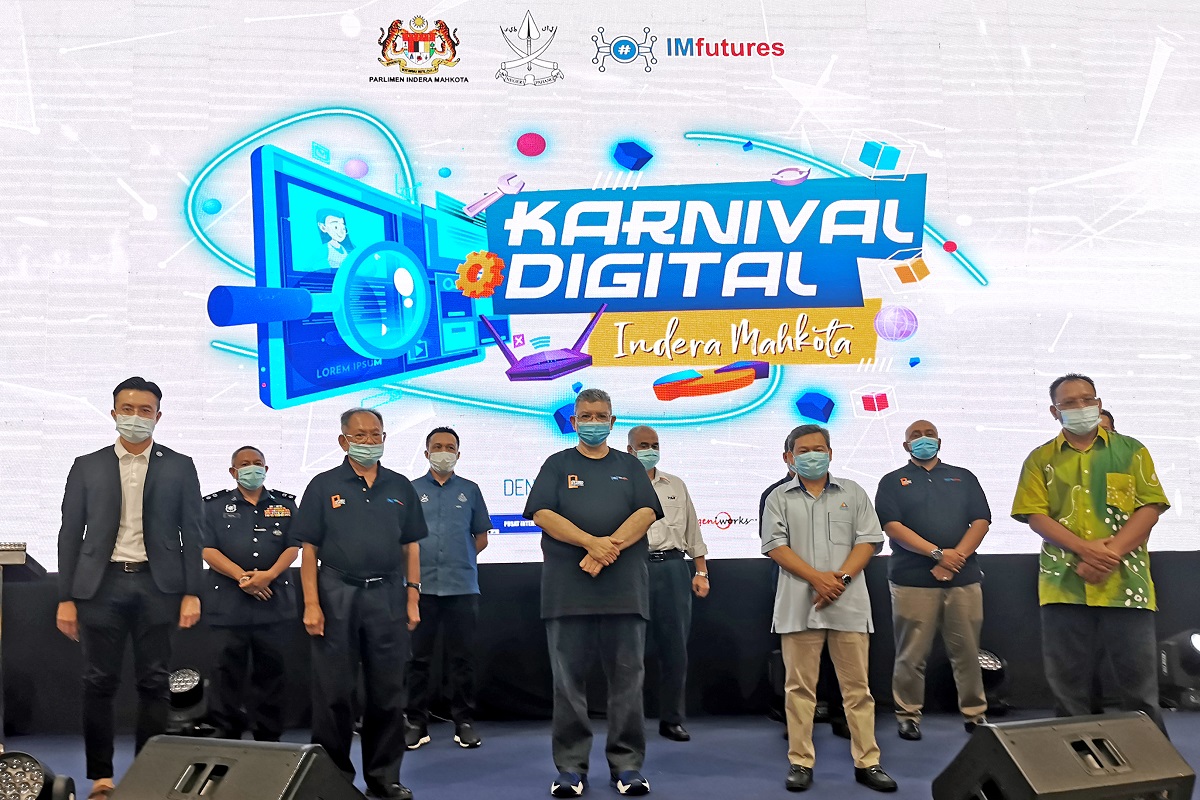 KUALA LUMPUR (Aug 16): Huawei Technologies (Malaysia) Sdn Bhd has launched its digital inclusion initiative called TECH4ALL in collaboration with the #IMfutures initiative, in partnership with the Malaysian Communications and Multimedia Commission and strategic partners.
In a statement, the firm said the TECH4ALL Remote Education was launched by Huawei Malaysia and partners at the Indera Mahkota Digital Festival where Zac Chow, vice president of Huawei Malaysia Carrier Network Business Group, presented the Huawei IdeaHub smart screen to Communications and Multimedia Minister and Indera Mahkota member of Parliament Datuk Seri Saifuddin Abdullah.
The Huawei TECH4ALL is a global programme aimed at bridging the digital divide in education by leveraging on its technology to provide high-quality education resources to students and empower teachers to enhance their digital skills.
Huawei Malaysia said the smart screen will be used at selected schools throughout Indera Mahkota.
Chow said Huawei Malaysia believes in the power of technology to make education more accessible and inclusive, allowing everyone to benefit from quality education.
"By digitising schools through the TECH4ALL initiative, education is no longer bound to the traditional classroom.
"The schools in Indera Mahkota will now be able to run smart classrooms with high-quality education resources, for students and teachers to grow their digital skills," he said.
Chow said the Huawei IdeaHub Smart Screen is an intelligent end point that integrates multiple functions including multi-screen collaboration among mobiles and PCs, interactive whiteboard, remote collaboration and fully high-definition videoconferencing.
Meanwhile, Saifuddin said the overarching vision is to create a society which is connected, informed, creative that embraces the digital culture.
"The Covid-19 pandemic presents us the opportunity to accelerate digitalisation where we focus our efforts on increasing digital access, and opportunities to all levels of society, ensuring that no one is marginalised from opportunities.
"This can be achieved by leveraging on industry leaders' expertise and embracing new technology innovations to enhance the education ecosystem, nurture interest and produce multi-skilled, digital-ready talent," he said.