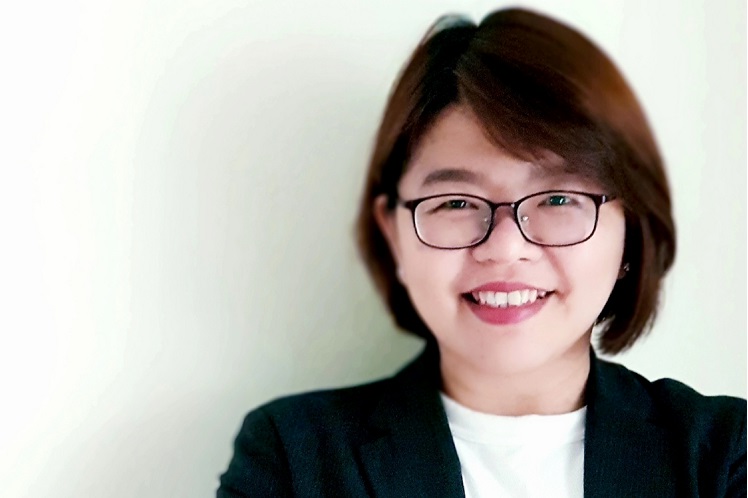 The Covid-19 pandemic and Movement Control Order (MCO) has been hard on everybody, not least the human resource (HR) departments of most companies which have been flailing in the dark during these unprecedented times.
HR solutions company Mywave Sdn Bhd CEO Khoo Siew Ling points out that there have been just too many things HR departments have had to cope with, many requiring an immediate response.
"Internally, HR must answer to bosses' requests on many issues such as cost-cutting measures, pay cuts and retrenchments, leave management for those who cannot work from home, what to do when someone resigns or is pregnant during this time, a new hire who cannot start work during the MCO and processing payroll when the system is a desktop based in the office," she says.
Externally, she adds, they must quickly learn and be updated on all the various government incentives, subsidies and payment deferments as these relate to staff salaries and company expenses. 
"The greatest challenge," she admits, "is the interpretation of [government] announcements during this time."
For example, for employers who are keen to start operations during the conditional MCO period, the HR department will need to look into the Ministry of International Trade and Industry requirements, office standard operating procedures (SOPs), staff schedules, staff protection items, daily health check procedures and what to do if there are Covid-19 cases in the company, among other things.
"As you can see, with all these new responsibilities and demands, HR is basically firefighting every day. They are mainly focussing on execution of tasks without having the luxury to carefully think through each step, consider alternatives or the best options," she says.
Khoo suggests that to adapt to the new normal, HR departments need to look into new ways of doing things.
She suggests seven steps within 100 days. Firstly, she says, come up with a new HR handbook with the new SOPs incorporated. 
Secondly, outsource and automate administration functions including payroll. "If they do not outsource, they should consider investing in cloud solutions. It is important to understand a normal payroll system versus an integrated payroll system. Also, make sure the system is flexible enough to configure changes in policies, because you wouldn't want to pay extra for enhancements in the future."
She advises companies not to opt for free solutions because migration and data set-up will be painful later. "It will be a waste of your time when you discover that the system does not understand your industry, or has limited knowledge in terms of the relevant regulations."
Once they have done this, she says, companies need to gather their talent pool information using the system to get a good understanding of their talent skill sets. "Work with your bosses to understand future business needs and do a good matching between the business and talents available."
Khoo says the company should be open to accepting a new working structure. "Working from home and job rotation might need to be considered. There are people who need this flexibility to be able to take care of both families and work. This may be a good opportunity, and you may be able to achieve cost savings from this exercise."
The next thing to consider is delivering services online. "Invest in online and conferencing tools that allow customers to interact with you. Although there is less person-to-person contact, it may speed up interactions."
Khoo says companies should also look at changing their performance measurement system to one that offers more immediate feedback. "An instant and real-time update of work or project progress from employees will help bosses be aware of what is happening and make business decisions more quickly and effectively."
Finally, she says, deploy compensation and benefits to support the new working model. "These would include benefits like an internet subsidy and pay-for-performance. You may be able to convert some fixed allowances to a claimable model. You should also consider converting cost savings from office rental and utility bills into additional benefits that employees working from home can claim."
Mywave has direct experience in this, says Khoo. "Prior to the MCO, we had our salespeople and implementation team of about six to seven people travelling to meet customers for sales, demos and training. There was a minimum of five to six trips per week and some of these included accommodation.
"We did a cost analysis and after two months of the MCO we had saved at least RM8,000 to RM10,000 a month by converting to online delivery. We will look at investing this in a good conferencing system and revising presentation and training materials to ensure the quality of our deliveries are maintained."
Right now, staff morale is probably at its lowest with employees feeling isolated, demotivated and insecure about their jobs. What can the HR departments do to counter this?
"At this point, we can only take it one step at a time. HR must be given the right tools and support from management. It may be a good time to consider outsourcing some of the non-core functions either temporarily or permanently, depending on affordability," she says.
Khoo adds that communication is key. "And HR plays a key role in helping to relay and communicate the direction of the company to employees, especially for larger companies.
"It's also necessary for HR to relay the challenges faced by the staff to their management in terms of their concerns on childcare while they are at work, job security and the safety of their family."
However, she reminds companies that HR should not be shouldering the burden of motivating employees alone. "Team leaders and the management need to continue to set that example. And if possible, some informal staff activities can be held to foster a sense of camaraderie as everyone goes through this challenging period."