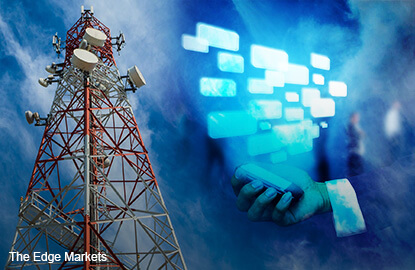 SINGAPORE (April 7): StarHub and Singtel are losing pay-TV customers with the increasing availability of Android TV boxes, free offerings such as Viu and CATCHPLAY, and an expanding array of legal streaming services available today – with Netflix being the best known player in the so-called over-the-top (OTT) space.
To be clear, the business of pay TV has never been an important earnings generator for either telco, largely because content costs are relatively high in Singapore. However, the two telcos long used their TV businesses to build an attractive sales bundle for customers.
Now that streaming services are readily available, however, the advantage StarHub and Singtel once had is beginning to wane.
Singtel appears to have decided that it will not cede its prime position in the living room without a fight. To keep customers, the country's largest telco is giving customers what they want: on-demand online streaming options.
To get in on the IPTV game, Singtel partnered Sony Pictures Television and Warner Bros Entertainment to establish its own streaming service, called HOOQ. The service has more than three million registered users, mostly in India and Indonesia, who pay a few dollars a month to watch movies and TV shows.
In Singapore, HOOQ is available with any purchase of a Singtel prepaid mobile data package. The service will be offered to the telco's post-paid mobile, broadband and pay-TV customers later this year.
On the other hand, StarHub is using data analytics tools to improve its offerings. The company has developed its own programme, called Curiosity, which combines social media intelligence and internal statistics to paint pictures of its customers.
To enhance the appeal of its content offerings, StarHub has been investing in original content. It plans to build a library of at least 110 hours of original content and has partnered locally-listed content producer mm2 Asia to do so. The two companies are currently coproducing The Voice Singapore/Malaysia with Astro Malaysia Holdings.
Its on-demand streaming service, called StarHub Go, allows customers to stream content for a monthly fee, with no lock-in contracts. Customers also do not have to pay set-top box rental charges, which range from S$6 to S$13 a month.
Can the local telcos beat the likes of OTTs players with their efforts? Where is M1 in all this? Find out in this week's cover story for The Edge Singapore, (Issue 774, week of April 10), available at newsstands today.