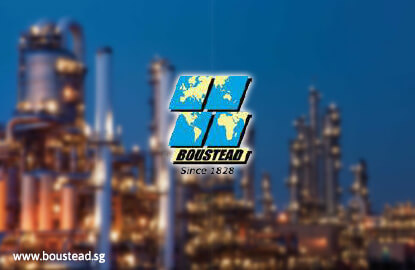 SINGAPORE (Feb 17): Boustead Singapore, the 188-year-old engineering company, took a bet on futuristic 3D and Big Data technology to help achieve its best set of quarterly earnings in two years.
In the 3Q ended December 2016, overall earnings rose 26% to S$9.5 million, as revenue from the geospatial segment rose 4% to S$26.7 million, while profit rose 2% to S$5.1 million. The segment now makes up 23% of total revenue and 30% of overall gross profit.
"Last year, the trend among companies was to gather as much data as you can. Now that they have the data, we see more companies approaching us to derive insights from the data," says Leslie Wong, managing director of Esri South Asia, one of several businesses within Boustead Singapore's geospatial technology segment.
The software takes data from a wide range of sources and melds them into a single intelligent map. The applications of these maps are varied: A bank might use it decide where to install new ATMs whereas a transport authority can use it to redirect traffic. Esri has a 53% share of the global geospatial technology market, up from 43% last year.
Boustead Singapore distributes Esri's software to seven major markets in Asia-Pacific, and is among the top five distributors for the firm. It also customises the software to fit the needs of clients, almost half of which are repeat customers.
The company says earnings from the geospatial business can be expected to grow at a high-single-digit to low-teens rate over the next few years, as demand for data analytics grows.
More on how Boustead Singapore plans to achieve this is on this week's copy of The Edge Singapore (Issue 767, week of Feb 20), available at Singaporean newsstands now.