This article first appeared in The Edge Malaysia Weekly, on January 10, 2022 - January 16, 2022.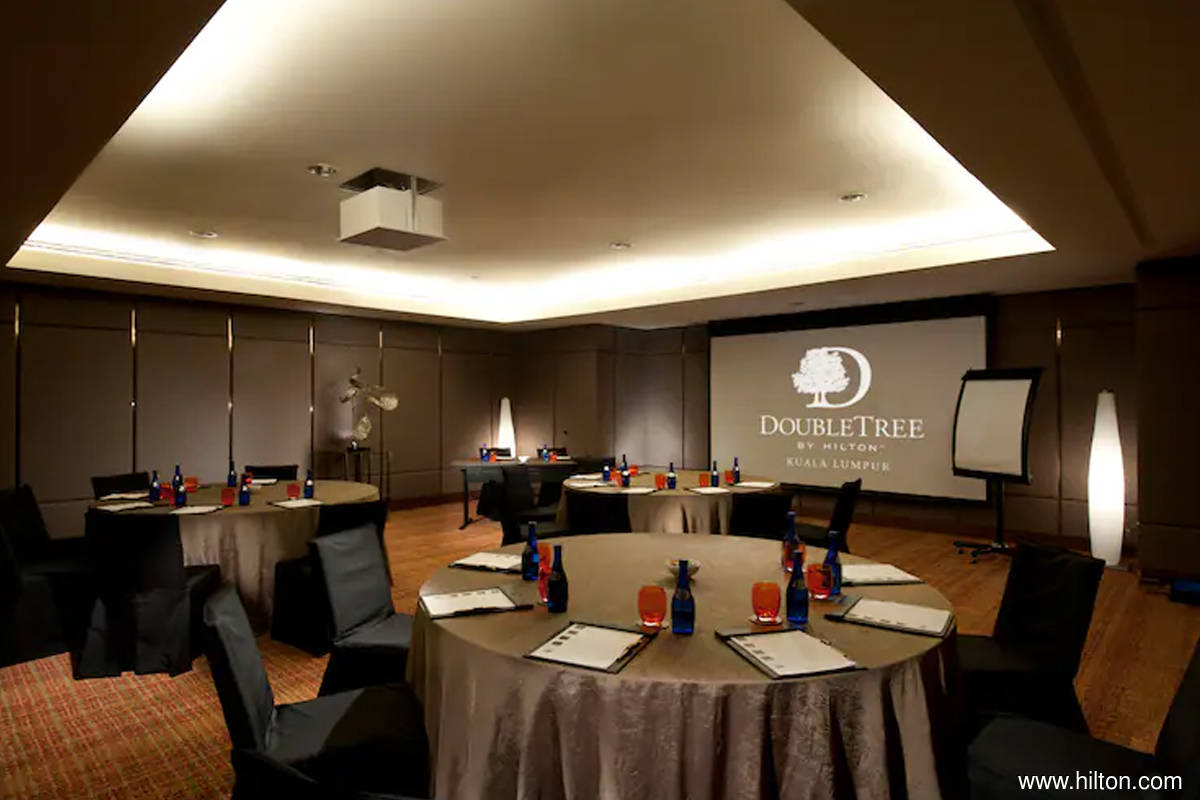 IF rapid hotel closures and urgent asset sales in 2020 and 2021 underscored the effect of the Covid-19 pandemic on the hospitality segment, the swift resumption of business and new hotel openings are signs of big improvements in the segment, at least operationally.
It is worth noting that should things go according to plan, 5,700 new hotel rooms and 800 serviced apartments/hotel residences are scheduled to come on stream this year in the Klang Valley alone.
Consider this: Even as we witnessed the permanent closure of two long-standing hotels last year — The Puteri Pacific Hotel in Johor Baru on Aug 30 and Hotel Istana Kuala Lumpur two days later on Sept 1 — new hotels and international brands were making their maiden entry into Malaysia.
Real estate agency Zerin Properties' Klang Valley Hospitality Sector report dated December 2021 revealed a list of openings in 2021, which included the 186-room Fairfield Kuala Lumpur and 319-apartment Capri Hotel by Fraser.
The former 290-room Pullman Putrajaya reopened as the DoubleTree by Hilton Putrajaya while the 151-room Palm Garden Hotel in Putrajaya has been rebranded as a Tribute Portfolio Hotel. Fairfield and Tribute Portfolio are new brands in the market.
Upcoming hotel openings this year listed by Zerin Properties include the 232-room Park Hyatt Kuala Lumpur at PNB 118 and the 544-room Conrad Kuala Lumpur (the former MAS headquarters on Jalan Sultan Ismail). Both hotel assets are owned by state-controlled fund Permodalan Nasional Bhd (PNB). Also slated for opening is the 252-room Amari Kuala Lumpur, and 478-room Canopy by Hilton Hotel and DoubleTree by Hilton at i-City in Shah Alam, Selangor.
Park Hyatt, Conrad and Canopy are all new hotel brands in the domestic market.
"The opening of hotels during this period sends two very strong signals. First, investors and operators have a strong conviction on the robust domestic demand and, second, they are certain about the long-term potential of the tourism sector in Malaysia," Zerin Properties CEO Previndran Singhe tells The Edge.
It is worth pointing out that these openings took place even as the hotel industry performance was at its worst. According to the Malaysian Association of Hotels (MAH), the industry sustained losses to the tune of RM9 billion in the January to September 2021 period compared with RM6 billion in losses for the entire 2020. The industry bled RM300 million every two weeks during the Movement Control Order.
In an interview with The Edge, MAH CEO Yap Lip Seng says the industry is on the path to recovery and that he is hopeful tourism will return to pre-pandemic levels, albeit by 2024 at the earliest.
"It seems that recovery should be on track now, with domestic tourism playing a major role over the next one to 1½ years before we see significant international arrivals again," Yap says. He believes further hotel closures are unlikely, provided that there are no more travel restrictions.
The hospitality industry began to improve as soon as the travel restrictions were eased, giving hotel operators hope that 2021 would end with a higher occupancy rate. "This also signalled to hotels to reopen and restart," Yap says of hotels that had shut down temporarily.
But, towards the end of 2021, concerns over the emergence of the Omicron variant emerged, although it did not have an adverse impact on domestic tourism as many opted to continue with their plans after a long period of staying at home. The average occupancy rate (AOR) peaked at 52% during the last two weeks of the year-end holidays, Yap says, which was decent all things considered.
Fortunately, the impact of the floods — the worst in 50 years in the Klang Valley — was limited. "The flood had impacted demand from affected areas, with some hotels recording cancellations citing [it] as a reason," he reveals, adding that while it did not have a severe impact on tourism activity overall, it was nevertheless a concern in areas that were affected, both as a source market as well as a destination.
"December 2021 was definitely better when compared with 2020, with the year-end holiday week peaking at 52% versus the year before at about 42%." The better performance, Yap adds, was also due to pent-up demand as interstate travel restrictions had been in place between January and October last year.
The AOR was also encouraging given that it was 21% in January last year, before dipping to 17% in February.
March and April were better months as the AOR climbed to 27%, driven by "quarantine needs", before slipping again to below 18% in the months of May and June.
Yap confirms that the locations experiencing speedy recovery are the islands of Langkawi and Penang. "Langkawi continues to be the most popular destination with sufficient capacity and capability to recover, but Penang's hotel occupancy shot up immediately after travel restrictions were lifted and has been consistent since."
During the year-end holidays, Penang even enjoyed an AOR of 70% at one point.
This year's performance will mostly be supported by domestic tourism "with hopes of staggered reopening of international tourism by the third quarter from selected countries, via Vaccinated Travel Lane (VTL) implementation and international travel bubble initiatives," Yap says.
He shares two possible scenarios, noting that how the year finishes would depend on whether international borders reopen, given the uncertainties surrounding the Omicron variant.
"If this continues (borders do not open), average occupancy for 2022 will likely not exceed 35%. In terms of average daily rates (ADR), the industry already lost about 40% on average compared with pre-Covid days (depending on factors such as star rating, city hotel versus resort hotel, location). This is not expected to improve in 2022."
In the event that international travel fully resumes, Yap hopes it will drive hotel occupancy in the second half, which would boost 2022 AOR to about 50%. As for ADR, he expects the improvement to be minimal as it is expected to only benefit selected hotels with strong international demand.
"[This year], despite being marked as a 'recovery' year, is in fact [geared towards] operational recovery more than financial recovery. Demand, which will continue to be driven by the domestic market, is not expected to be sufficient to drive profitability as domestic spending power is much lower when compared with foreign spending. 2022 will continue to be a year of survival for the industry," Yap highlights.
Touching on hotel openings during the pandemic, he observes that hotel owners took different approaches depending on which stage of development they were in.
For developments that had been planned but had yet to commence, while there were no significant decisions made to delay them, there were considerations to re-strategise based on market demand. For near to completion or completed developments during the pandemic, decisions were made to delay their opening.
Meanwhile, developments that had commenced with expectations of completion by the time the country transitions to the endemic phase, are expected to be on time.
Zerin Properties' list of hotel openings in 2023 in the Klang Valley include Kempinski Hotel @ 8 Conlay, So Sofitel Kuala Lumpur Hotel & Residence in Jalan Ampang; Kimpton Hotel at The Tun Razak Exchange; and Hotel Indigo on The Park in Bukit Nanas, Kuala Lumpur. For planned serviced apartments (hotel residences), the list includes Somerset KL Metropolis, Citadines Odeon Kuala Lumpur and Citadines Ara Damansara, Selangor.
Editors Note: Story amended to update Kempinski Hotel opening date.