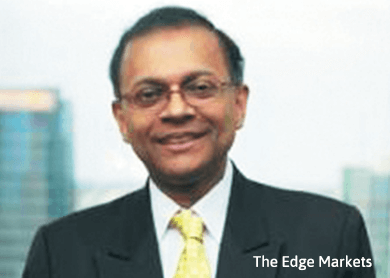 KUALA LUMPUR: Holista Biotech Sdn Bhd, an Omega-3 supplements provider in Malaysia, officially unveiled its third-generation Herring Caviar Fish Oil supplements in Asia yesterday.
Holista currently enjoys a 62% market share in Malaysia and has maintained leadership for the past six years in the Omega-3 business with its Pristin brand of supplements, but is looking for the number to jump to the high 70s with the launch of its new product.
The new product, available nationwide by the end of the month and set to be be distributed in Singapore two months from now, is said to be clinically proven to have a significantly higher absorption rate of up to four times its predecessors' and competitors'.
The biotechnology company, based in Kuala Lumpur, said its new product incorporates Marine Omega Phospholipids (MOPL) in its supplements. MOPL incorporates phospholipids that surround the human cell. Omega-3 phospholipids occur abundantly in fish roe and have more than twice the absorption rate than high-end fish oils.
Holista, a public-listed company in Australia, currently has exclusive distribution rights to MOPL in Asean.
"The superior health benefits of Omega-3 phospholipids have been well documented and Holista is pleased to be the first to introduce it in Asia.
"The addition of MOPL to the Pristin range is highly strategic, allowing us to extend our market leadership with new innovation," said Holista Biotech Sdn Bhd chief executive officer Datuk Dr Rajen M.
Starting with the launch of the Omega-3 phospholipid health supplement, Holista will feature an anti-counterfeit feature using high-security authentication from Sekuworks LLC.
Rajen said as counterfeit goods are increasing steadily worldwide and pose threats not only to businesses but consumers' health as well, it is time that further action be taken.
"Today's consumers are aware of the potential for tampering to occur in global production processes, and increasingly desire authentic consumer goods that do not pose health and safety risks.
"Implementing Sekuworks' technology in our production processes will assure our customers of the premium quality of all our products," he said.
This article first appeared in The Edge Financial Daily, on June 17, 2015.