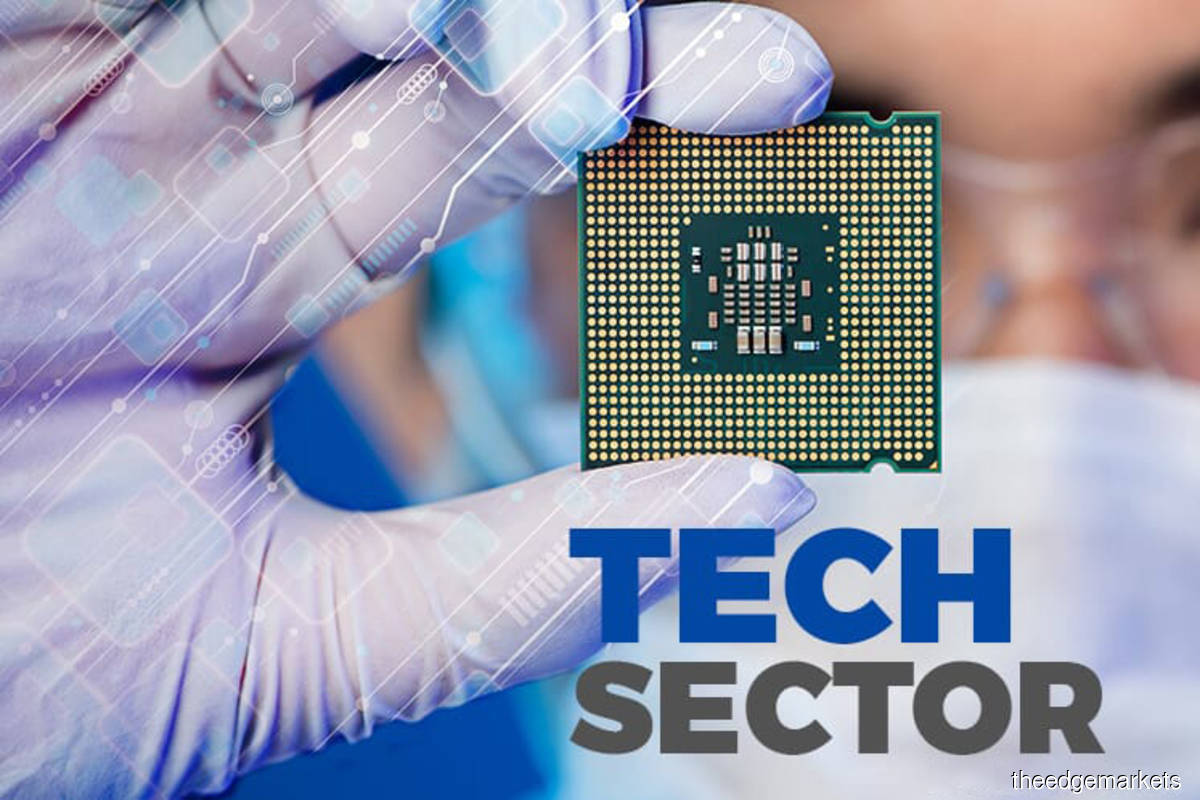 KUALA LUMPUR (Oct 22): Hong Leong Investment Bank (HLIB) Research has upgraded its technology (tech) sector rating to "overweight", from "neutral", as it expects the tech sector to experience multi-year earnings growth, supported by fundamental exponential demand.
The research house's analyst Tan J Young said in a note today that his forecasts reflect that the majority of the companies under his coverage will deliver all-time-high earnings in the upcoming quarterly results.
He opined that the launch of iPhone 12 was greeted with overwhelming demand, thanks to Huawei's sourcing woes and spending diversion from tourism to consumer electronics.
"This iteration's super cycle is expected to boost those who are in the supply chain," he said.
iPhone 12 comec in four variants (mini, iP12, Pro and Pro Max). iP12 and Pro models will hit the shelves tomorrow (pre-orders started on Oct 16), while the mini and Pro Max will be available on Nov 13 (pre-orders to be available from Nov 6).
According to Tan, reservations for iP12 and Pro are so strong that they are reportedly sold out in Taiwan and the US.
He pointed out that Apple's China website also crashed briefly due to huge pre-order traffic.
Tan also said clarity of iP12's radio frequency (RF) configuration had removed his earlier Qualcomm monopoly concern.
"While iP12 models are embedded with its Snapdragon X55 modem, Qualcomm only supplies RFFE for mmW (QTM525), while RFFE ICs for Sub-6/LTE/ UMTS/GSM/CDMA continue to be sourced alternatively," he said.
Although Tan tactically is in favour of front-end players, he added Inari Amertron Bhd, on top of Frontken Corp Bhd and UWC Bhd, as his top pick.
"Following our change of view on RF mentioned above, we turn more bullish and confident about its outlook," said Tan, adding that the iPhone 12 super cycle is likely to boost Inari back to its glory days, while its opto division is expected to improve with further customer diversification and more partnerships.
He raised his earnings forecasts for Inari for the financial year ending June 30, 2021 (FY21)-FY23 by 17%-19%, and its target price (TP) to RM3.28 from RM2.24.
Tan also raised Frontken's TP to RM4.10 from RM3.96.
"We like Frontken for its multi-year growth ahead on the back of a sustainable global semiconductor market outlook, robust fab investment, leading-edge technology and strong balance sheet to support its Taiwan semiconductor business expansion.
He also upgraded UWC to "buy" from "hold" and lifted its TP to RM8.88, from RM6.56, after increasing his FY21-22 earnings forecasts for the company by 4%-17%.
"The escalating trade intensity may eventually benefit UWC, which provides a one-stop solution as more companies shift production out of China to avoid import tariffs," said Tan.
Meanwhile, Tan also upgraded ViTrox Corp Bhd to "hold" from "sell" with a higher TP of RM11.45, from RM7.17, after rolling its valuation forward from FY21 to mid-FY22, coupled with a higher price-earnings (PE) multiple of 35 times from 30 times.
However, he maintained his "hold" rating for Unisem (M) Bhd, while raising his TP to RM4.17 from RM3.13.
Read also:
ViTrox shares hit all-time high on solid earnings, record 3Q revenue
Tech-related stocks soar to record highs amid rosy earnings outlook
Frontken rises 1.63% on positive technicals, 5G prospects