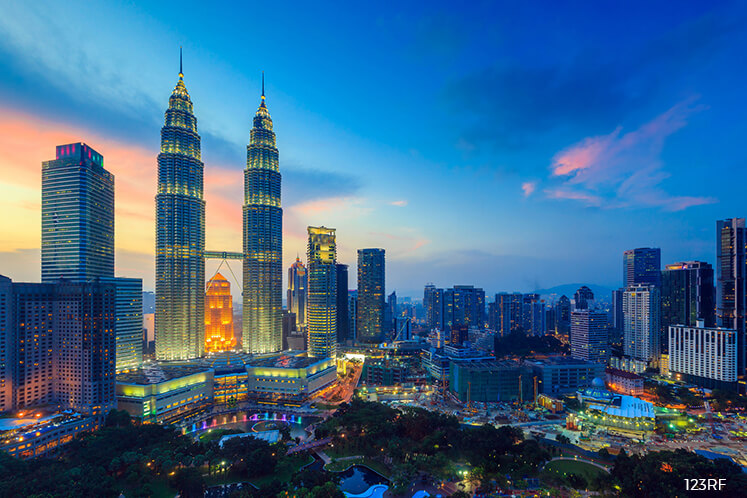 KUALA LUMPUR (Aug 14): Hong Leong IB Research has raised its 2Q2019 gross domestic product (GDP) growth estimate for Malaysia to 4.8% year-on-year (previous: 4.4% y-o-y;1Q19: +4.5% y-o-y) following the release of various better-than-expected indicators.
In an economic update today, HLIB's Felicia Ling said the increase is expected to be driven by strong rebound in mining sector and slight pickup in manufacturing and construction sectors that offset moderation across other sectors.
"Nevertheless, downside risks persist as a potential worsening of US-China trade relations would lead to further pullback in investment and trade activities.
"We maintain our 2019 GDP at +4.5% y-o-y (2018: +4.7% y-o-y)," she said.
Ling said the acceleration in 2Q19 is anticipated to be driven significantly by rebound in mining sector.
She said while manufacturing sector continued to grow at a respectable pace, the slower momentum towards the end of 2Q19 and the persistent threat of worsening trade relations is anticipated to lead to moderation in 2H19.
"For now, we maintain our forecast for GDP to grow at a moderate pace of +4.5% y-o-y (2018: +4.7% y-o-y), as global economy continues to exhibit signs of weakness while volatility in financial market may affect sentiment and investment prospects," said Ling.