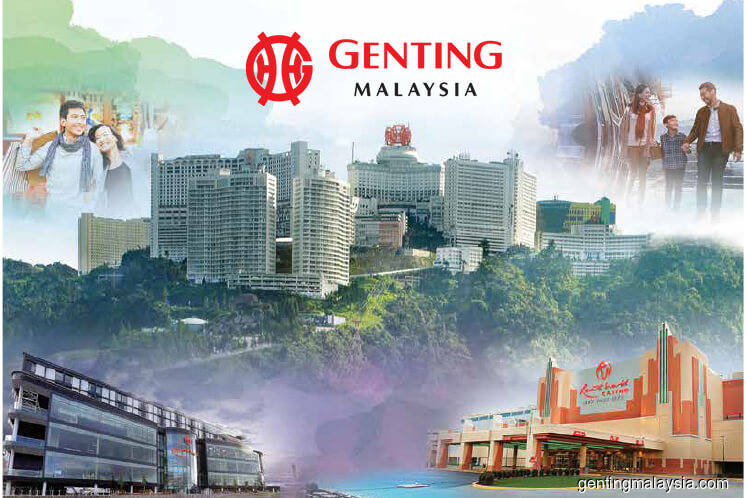 KUALA LUMPUR (Aug 7): Hong Leong Investment Bank (HLIB) has downgraded Genting Malaysia Bhd (GenM) to hold (from buy), with a lower target price of RM3.79 (from RM4.21), to reflect the risk of short-term earnings erosion in relation to the acquisition of a loss-making New York-based firm from Tan Sri Lim Kok Thay.
In a note today, HLIB said it views the acquisition as negative and the acquisition price implies a premium to book value despite Empire Resorts Inc still recording losses.
Yesterday, GenM announced the acquisition of a 46% stake in Empire Resorts for a total consideration of RM846 million (US$9.74 per share) from Lim, via Kien Huat Realty III Ltd.
Subsequently, GenM will enter into a merger agreement with Kien Huat to form a joint venture (GenM-KH).
Lim, via Kien Huat, currently controls an 84% stake in Empire Resorts.
HLIB noted that Empire Resorts had registered losses of US$25 million to US$46 million in the preceding three years.
"FY18, Empire recorded a loss of US$138 million which was largely attributed to the high start-up expenses incurred for the commencement of Resorts World Catskills (RWC) (1Q19 net loss widened by 43% year-on-year to US$37.6million).
"Assuming Empire's FY20 registers a loss similar to that of FY18, we note that the impact to GenM's bottomline will be approximately -RM283 million (circa 23% of our FY20 earnings forecast)," the research house added.
However, HLIB has maintained its forecast for GenM pending more clarity on Empire Resorts' earnings outlook, which at the moment is currently loss-making.
At 10.26am, GenM fell 10.53% or 38 sen to RM3.23 for a market capitalisation of RM19.18 billion.
See also: Kok Thay sells loss-making Empire Resorts stake to Genting Msia