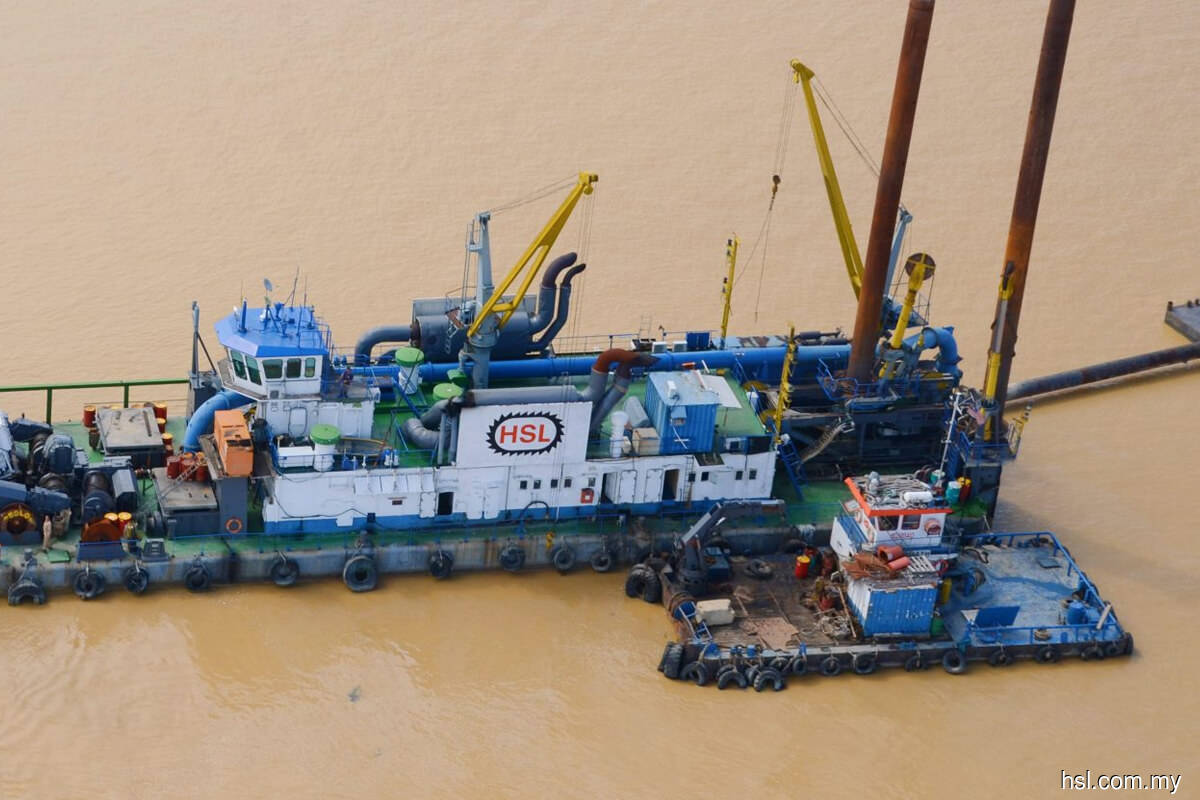 KUALA LUMPUR (Aug 7): Hong Leong Investment Bank (HLIB) Research has maintained its "hold" rating of Hock Seng Lee Bhd with a lower target price (TP) of RM1.06, from RM1.08, after an earnings forecast adjustment pegged at an unchanged 10 times price-earnings (PE) multiple.
In a note today, HLIB analyst Jeremy Goh said the lower TP was derived based on its earnings per share (EPS) forecast for the financial year ending Dec 31, 2021 (FY21) to better reflect sustainable earnings for the company. 
"While we see Hock Seng Lee as a beneficiary of Sarawak's robust infrastructure spending, this positive is offset by a potential resurgence of Covid-19 cases, the possibility of further political uncertainty and labour constraints."
Goh noted that Hock Seng Lee reported a revenue of RM83.1 million for the second quarter ended June 30, 2020 (2QFY20), representing a 26% decline quarter-on-quarter (q-o-q) and a 53% drop year-on-year (y-o-y).
Core earnings were RM4 million, 25% lower q-o-q and down 46% y-o-y, bringing its earnings for the first half ended June 30, 2020 (1HFY20) to RM11.5 million, representing a 62% decrease, he added.
"The core earnings accounted for 33% of our consensus full-year forecast, slightly below expectations even after accounting for a post-movement control order (MCO) rebound in 2HFY20."
On awards, Goh said this year had been quiet for Hock Seng Lee after it secured RM663 million worth of jobs last year. He attributed this to political and pandemic-driven uncertainties.
"For FY20, we are penciling in a lower RM150 million as we enter 3QFY20."
According to him, management had guided that operations are gradually picking up with productivity at 60% of pre-MCO levels.
"Labour constraints have emerged as a key downside risk with acute shortages experienced in Sarawak, resulting in upward pressure on wages.
"In our view, the government's freeze on [hiring] foreign workers has hindered replacement of returning workers and labour supply might not normalise quickly upon expiry of the freeze [on Dec 31, 2020]."
Goh believes that three to six months may be required for adequate replenishment.
Hock Seng Lee's job prospects remain decent, buoyed by the ongoing roll-out of state projects like the Sarawak Coastal Road, Second Trunk Road and various rural roads.
Jobs had seen slow progress due to political and pandemic factors, he added.
"We reckon that developments should accelerate, running up to the polls next year."
He noted that the Perikatan Nasional (PN) government had reaffirmed its push for the Sabah-Sarawak Link Road (SSLR) whereby Phase 1 (RM1.2 billion to RM2 billion) stretching 90km connecting Lawas and Kampung Pa' Berunut is slated to be rolled out by end-2020.
Overall, including Phase 2 (335km), the estimated total project cost amounts to RM5.2 billion with a construction period of six to 10 years.
"However, we note that Phase 2's roll-out may take time given that its completion timeline is scheduled for 2030.
"We cut our FY20, FY21 and FY22 earnings forecasts by 1.4%, 1.9%, 4.7% respectively after reducing our replenishment assumption to RM150 million from RM300 million due to the slow award progress in FY20."
At 10.50am, Hock Seng Lee was one sen or 0.93% higher at RM1.08, valuing it at RM587.98 million.