This article first appeared in The Edge Malaysia Weekly, on September 7, 2020 - September 13, 2020.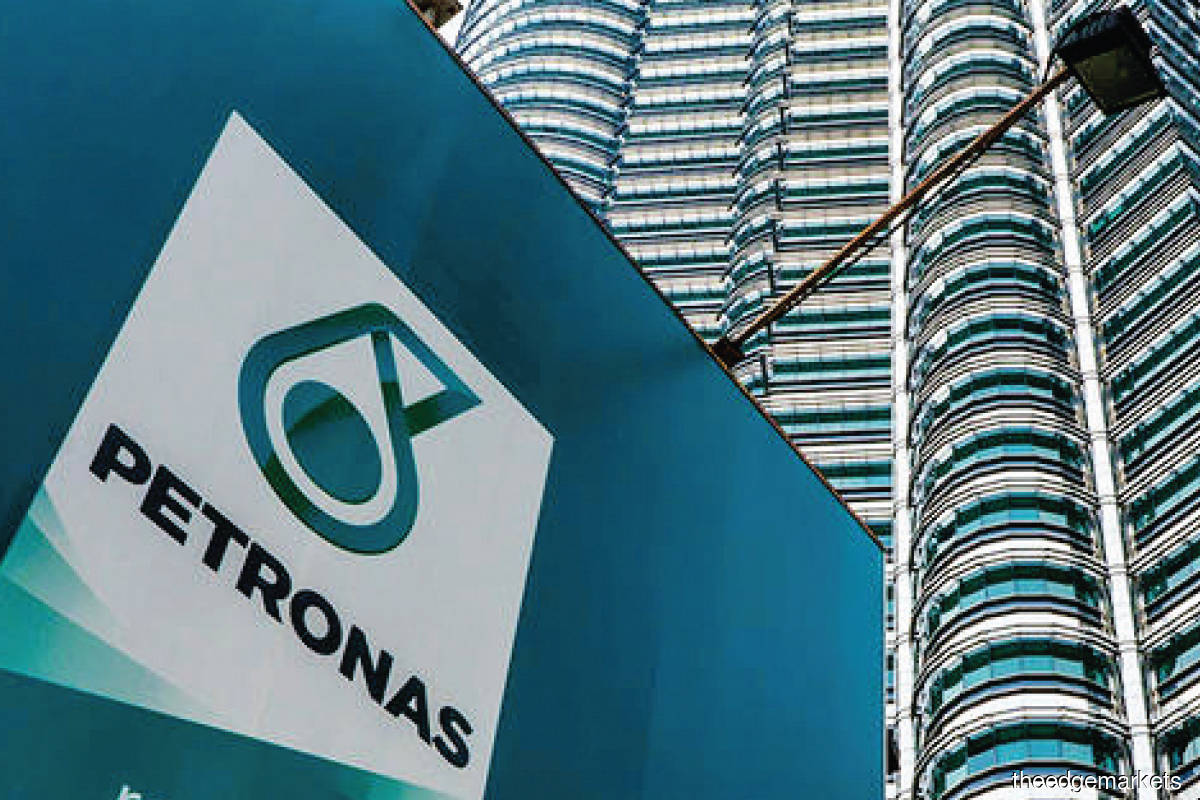 COVID-19 has brought about a new urgency for Petroliam Nasional Bhd (Petronas) as the unprecedented demand slump led to a record quarterly loss for the April to June period (2QFY2020) — its first time in the red since 4QFY2015.
"This is not a market correction, but a complete reset of the industry," said Tengku Muhammad Taufik Tengku Aziz, who took over as president and group CEO just two months ago. He was referring to the dual whammy of the coronavirus-induced economic lockdown and the collapse of the Opec+ production cut agreement on demand and prices.
The group is taking "deliberate actions" to reshape its portfolio, embark on further cost-cutting and speed up its search for new revenues to address the challenging market conditions ahead, he told a media briefing last Friday.
The national oil corporation booked a net loss of RM21.04 billion in 2QFY2020, dragged by shrinking revenue and a massive impairment of RM22.78 billion on its assets due to Brent Crude prices collapsing to as low as US$13 a barrel during quarter and US benchmark West Texas Intermediate (WTI) plunging to negative levels.
However, the group remained profitable and cash-generating at the operating level, although the figure shrank 70.29% year on year (y-o-y) to RM6.8 billion from RM22.89 billion. Quarterly revenue decreased 42.4% y-o-y to RM34.03 billion from RM59.1 billion in 2QFY2019 on lower prices and lower volume sold during the period.
The net loss was bigger than when Petronas was adjusting to the cyclical downturn in 4QFY2015. At the time, it booked a net loss of RM16.48 billion on revenue of RM60.1 billion, and was also hit by foreign exchange losses.
The 2Q loss dragged Petronas to a net loss of RM16.52 billion for the six months ended June 30 (6MFY2020), from a net profit of RM28.94 billion in 6MFY2019. Its half-year revenue fell 22.7% to RM93.63 billion from RM121.12 billion.
Other oil majors were also not spared Covid-19's impact on demand. Earnings plunged in the second quarter, with majors such as ExxonMobil, BP, Chevron, ConocoPhillips and Total booking major losses and asset impairments on low prices and weak demand.
Low prices, low demand not going away soon
"The situation is likely to persist in the second half of 2020," said Muhammad Taufik.
The view is that the demand destruction — 22 million barrels of oil per day lost in April — is not expected to fully recover until at least 2H2021 or a Covid-19 vaccine is found, as international borders remain closed and the global economy is still on a weak footing.
This is coupled with the uncertain outlook on the compliance of Opec+ towards the production cut agreement and the accelerated demand for clean energy by governments, investors and the public in key markets.
"We are seeing US$40 to US$45 per barrel in the near term and US$50 to US60 to be the new peak in prices. Gone are the days of US$70 to US$80 per barrel," said Muhammad Taufik.
"Petronas has to carve out a path to survive and thrive in the long run. We plan to operate in a sub-US$40-per-barrel world."
For the group, upstream production levels, which have declined 6.7% y-o-y, will continue to be a lot more demand-driven as a reaction to the demand slump and oversupply.
Accelerating portfolio review, new business ventures
On that note, Muhammad Taufik said Petronas needs to quickly realise new revenue sources moving forward. This includes penetrating the emerging LNG markets across Asia, as well as doubling efforts to increase non-fuel retail segments.
It is also gearing up for the expansion of its renewable energy portfolio to 3gw by 2024, from 660mw currently, via solar and wind. In addition, the expansion of its petrochemicals business into speciality chemicals will continue, as "the future of fossil fuels will be less towards transport and more towards chemicals", according to Muhammad Taufik.
For example, last month, Petronas Chemicals Group Bhd (PetChem) and South Korea's largest chemical company, LG Chem Ltd, inked an agreement to build a nitrile butadiene latex manufacturing plant at the Pengerang Integrated Complex (PIC) in Johor. The plant will also supply the growing nitrile glove market and further strengthen Malaysia's position as the largest exporter of gloves globally.
Petronas is also following in the steps of other oil majors in intensifying its efforts to reshape its portfolio on a group-wide level, which includes 23 offshore assets globally and a downstream petrochemicals presence in 30 countries.
"While the current integrated portfolio (ranging from oil and gas exploration to development and production, refinery, lubricants, LNG plants and transport, retail and petrochemicals) positions us reasonably well to address the energy transition, it will need to be reassessed," said Muhammad Taufik.
"The scope involves high-grading our portfolio to balance between sustainability and ensuring high-value returns for our company. This means reviewing our geographical revenue and profitability across the globe."
To accelerate this review, the group has formed a performance intervention and transition (PIT) crew comprising senior leaders from across the group with a combined 132 years of experience. "The reshaping of this portfolio must protect our core engine while taking informed and decisive steps for the future of Petronas," Muhammad Taufik noted.
Cost-compression inevitable, but no job cuts or contract revision
Emphasis will be given to cost-compression efforts. The plan to cut FY2020 capex by 20%, from the initial RM50 billion, and opex by 12% by the end of the year remains intact, said Muhammad Taufik.
While cost-compression is a key priority right now, he discounted any possibility of job cuts, although a group-wide pay cut is on the cards. One initiative is to retool the group's human capital amid plans to accelerate its new ventures.
He also assured that it is "business as usual" for the domestic upstream oil and gas industry. "In 2015 and 2016, there was already an exercise under Project Cactus and CORAL 2.0 [cost-cutting initiatives] to help drive down [costs]. A lot of them [oil and gas upstream service providers] have already streamlined their costs and offerings to us.
"This time around, it will be more on deferments and timing. In terms of working with the local ecosystem, as soon as we can continue our operations — barring any Covid-19-related interruptions to the supply chain — we will do so.
"It is still business as usual. There are no renegotiations. It is about deferments, rather than rates and quantum of contracts, which are driven by both coronavirus-related reasons or supply chain disruptions that we will accommodate," said Muhammad Taufik.