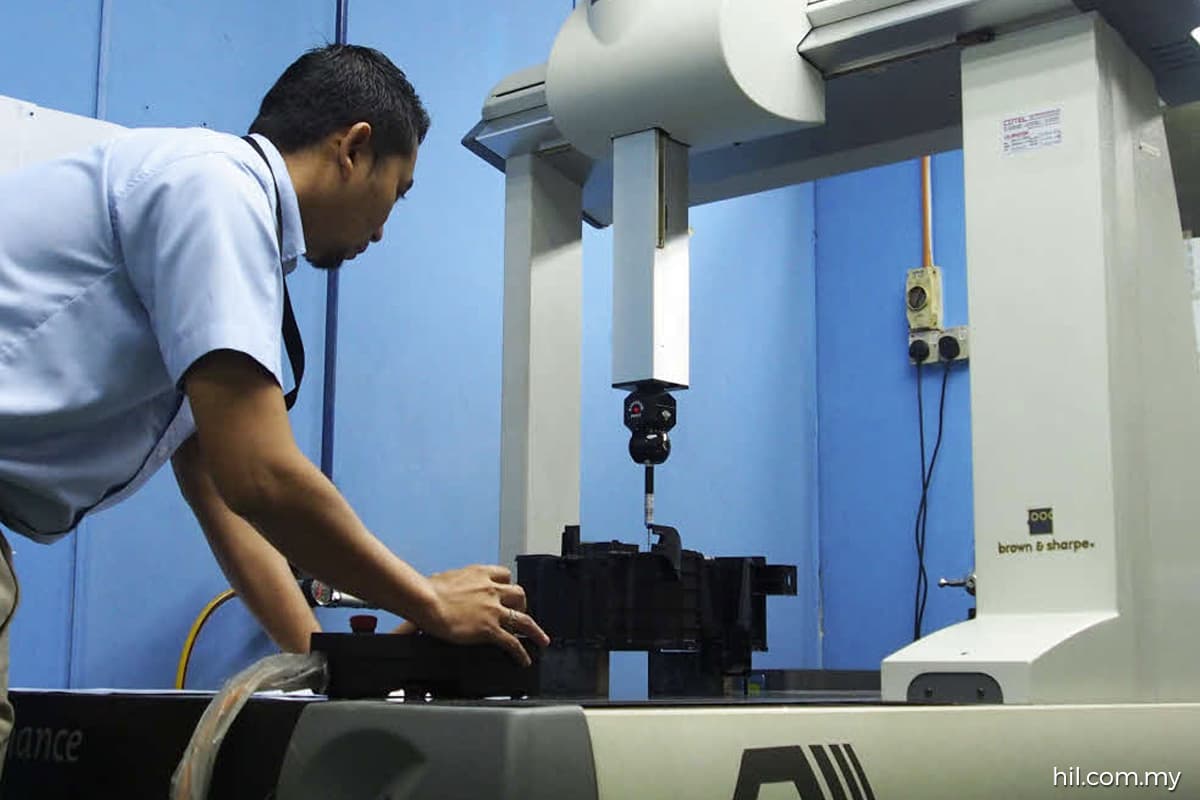 KUALA LUMPUR (Nov 26): Plastic solutions provider and property developer HIL Industries Bhd reported a net profit of RM7.59 million for its third quarter ended Sept 30, 2021, down about 30% from RM10.84 million a year ago, as its manufacturing operations were impacted by the full movement control order (FMCO) that was imposed during the reporting quarter.
According to its bourse filing, the company's revenue dropped 24% to RM37.31 million from RM49.15 million. Earnings per share fell to 2.29 sen per share from 3.27 sen per share.
However, compared to the immediate preceding quarter of 2QFY21, its net profit jumped 74.4% from RM4.3 million, as revenue rose 45.7% to RM37.3 million from RM25.6 million.
For the nine months ended Sept 30, the group's net profit rose 5.5% to RM18.07 million from RM17.12 million in the same period last year, as it saw higher contributions from its property development division. 
The stronger cumulative earnings came despite revenue dropping 5.3% to RM97.58 million from RM103.04 million, following the FMCO that was implemented in June until mid August that disrupted its manufacturing operations. The division is involved in plastic injection moulding that produces plastic original equipment manufacturer (OEM) parts, mainly for automotive and IT-related products.
The impact of this was offset by higher profit recognition from the completion of Amverton Greens and Amverton Links Phase 1 in the first quarter and third quarter of FY21, respectively, according to HIL Industries president/chief executive officer Datuk Milton Ng. "Despite lower revenue and higher operating expenses in 9MFY21, HIL Industries managed to sustain its gross profit. The company's gross profit for the period increased 5.6% to RM30.1 million from RM28.4 million previously," he said in a statement.
Moving forward, Ng said the group is optimistic that its manufacturing division is in a good position to continue to contribute positively to the company, following the reopening of the economy and various stimulus and asisstance packages rolled out by the government to revitalise the economy. 
Likewise, it believes its property division will contribute satisfactorily to its performance for FY21, with the extension of the Home Ownership Campaign until Dec 31. Revenue for the division will come mainly from its on-going Amverton Links Phase 2 and the completed Bukit Kemuning and Amverton Greens that comprise 108 terrace houses, Ng said.
As at Sept 30, HIL Industries has cash and cash equivalents of RM119.2 million. The company had no bank borrowings. 
HIL Industries shares close 4.5 sen or 4.8% higher at 98.5 sen on Thursday, giving the company a market capitalisation of RM329 million.