This article first appeared in The Edge Malaysia Weekly, on December 27, 2021 - January 09, 2022.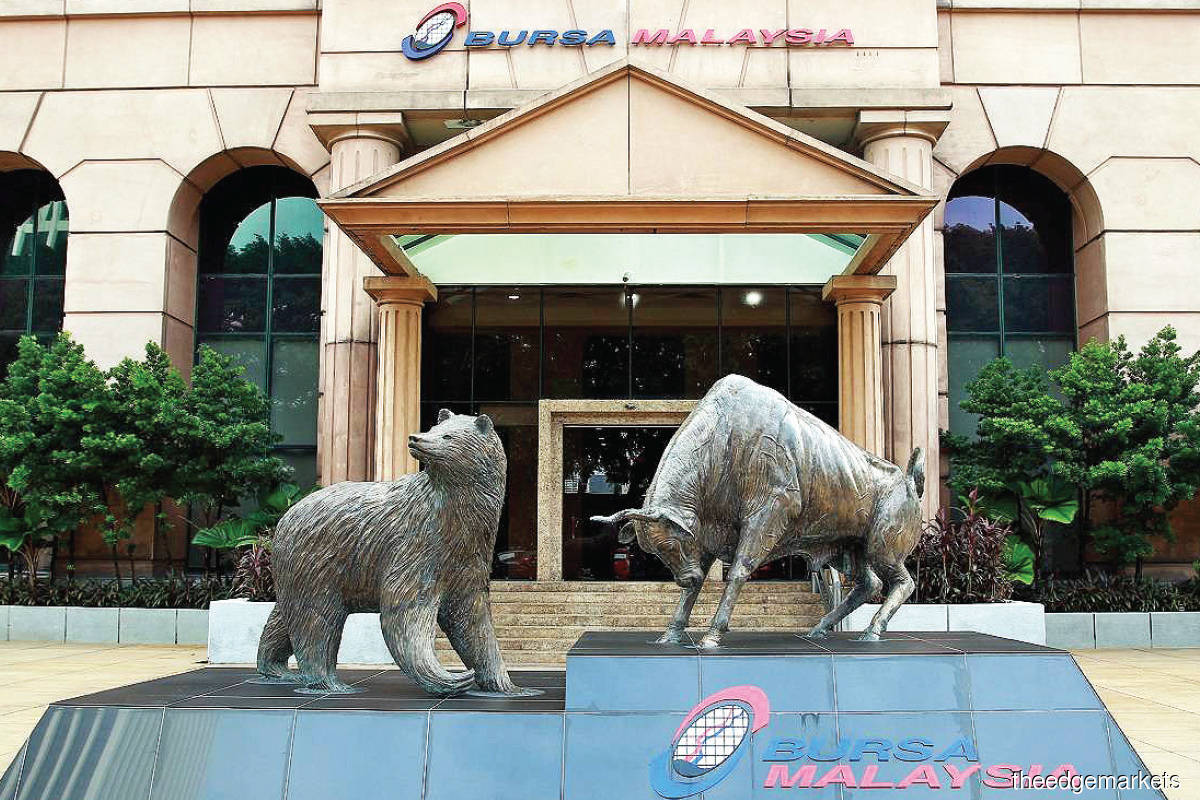 When the powerful equity rout, spooked by the Covid-19 outbreak, rocked stock markets worldwide in March 2020, the nerve-wracking selling pushed the benchmark index FBM KLCI to a low of 1,219.72 points on March 19, down 18.2%, or 271.3 points, and caused the FBM Small Cap Index to plunge 40%, or 5,113.2 points, to 7,689.27 points, in a span of 10 trading days.
At the peak of the equity rout, more than 700 companies were valued at below RM500 million on the local bourse. The heavy selldown cascaded to margin calls, which in turn added more selling pressures to the market.
The expectation then was that the global equity markets, including Malaysia, would be in the doldrums for at least 12 months, given the uncertainties on the horizon.
Many anticipated the unprecedented health crisis that led to an economic downturn would have cast a pall on Bursa Malaysia Bhd's prospects.
In stark contrast, the financial year ended Dec 31, 2020 (FY2020) turned out to be a record-breaking year for the stock exchange operator on several fronts. 
As the equity bulls — particularly retail investors who had not been investing much over 10 years — returned to the market sooner than anticipated, trading volume on Bursa soared to a new high of 27.8 billion shares while trading value reached a fresh peak of RM10.5 billion in August 2020. 
There were 423,264 new Central Depository System accounts opened in 2020, of which 64% were investors aged 26 to 45 — a record number achieved since the exchange operator was listed in 2005 — compared with 159,333 in 2019 and 146,590 in 2018. 
This boosted the average daily trading volume to a record high as well to 7.48 billion shares in FY2020, nearly tripling from 2.515 billion shares in FY2019 and 2.54 billion in FY2018. The average daily trading value also climbed to new heights at RM4.21 billion, more than double the RM1.93 billion in FY2019 and RM2.39 billion in FY2018. 
Total net buy by retail investors amounted to RM14.3 billion for 2020 while total retail average daily value traded hit a record RM1.6 billion, a 235.6% increase from RM473.5 million in 2019.
A low interest rate environment, government stimulus packages, such as loan moratoriums, and a buying frenzy of healthcare-related stocks, especially glove makers, wooed retail investors to the local bourse when foreign funds exited the region, including Malaysia. 
The intense investing interest lifted Bursa's profit after tax (PAT) to RM377.7 million, or earnings per share of 46.7 sen — the highest ever achieved. Its PAT was at RM185.9 million in FY2019 and RM224 million in FY2018.
The exceptionally good performance in FY2020 pushed the group's weighted return on equity (ROE) over three years, between FY2018 and FY2020, to 34.7% — making Bursa the winner of The Edge Billion Ringgit Club (BRC) award of highest ROE over three years in the financial services sector for the category of market capitalisation below RM10 billion as at March 31, 2020.
The exchange operator's ROE shot up to 45.5% in FY2020 after it dipped to 22.7% in FY2019, from 26% in FY2018.
In terms of dividend, Bursa shareholders might have little to complain about. The group declared a special dividend of eight sen in two of the three years under review, thanks to its cash pile. Its shareholders received a dividend per share of 33.6 sen in FY2018, 20.8 sen in FY2019 and 51 sen in FY2020.
"We strive to build a diversified exchange that is ready to respond to the changing market landscape. Conditions brought about by the pandemic have emphasised the urgent need to future-proof our businesses.
"In response, we have rolled out a new Strategic Roadmap. Our aim is to further expand our offerings and become a multi-asset exchange. These objectives are guided by our Strategic Roadmap 2021-2023, in which we outline our key initiatives," Bursa CEO Datuk Muhamad Umar Swift writes in its 2020 annual report.
The group's strategic roadmap is built on five pillars: Strengthening Our Core Business — Securities Market; Diversifying the Derivatives Business; Positioning Bursa Malaysia as the Global Hub for Islamic Capital Markets; Providing New and Improved Services to the Capital Market; and Embedding Sustainability in Our Organisation and Marketplace.