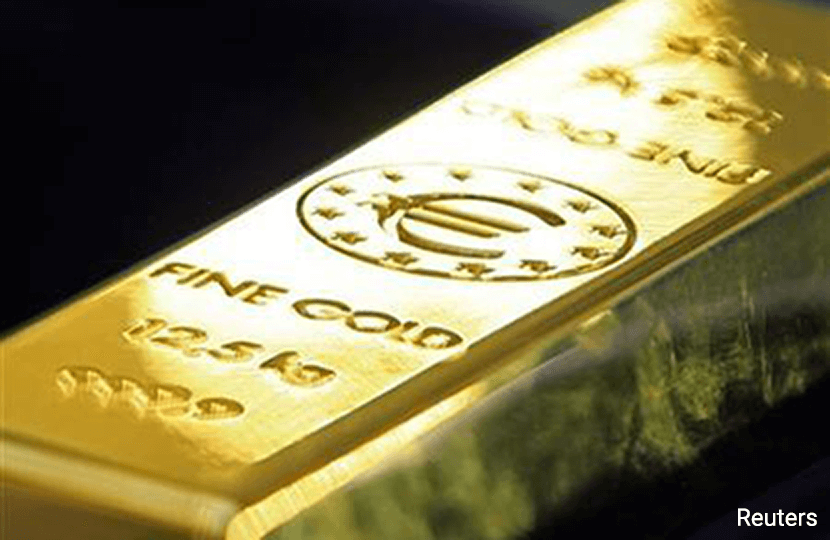 (Feb 13): Gold prices slipped on Monday as the dollar rose and equities climbed, but political and economic uncertainty in the United States and in Europe, due to elections is expected to continue to give underlying support for now.
The spot price was down 0.4% at US$1,229.31 an ounce by 1043 GMT from last week's three-month high of US$1,244,67. U.S. gold futures were down 0.4% at US$1,230.8.
The dollar hit a two-week high against the yen, as investors focused again on the U.S. reflation trade which dominated the aftermath of Donald Trump's election, as U.S. President in November, but has stalled this year. 
A higher U.S. currency makes dollar-denominated commodities more expensive for holders of other currencies, potentially subduing demand. 
Investors bought equities, betting that Trump's tax reform plans will boost economic growth and corporate profits, but they are concerned by his protectionist ideas on trade. 
But analysts say elections in Europe starting in the Netherlands at the end of March.
The first round of the presidential elections in France follows in April. The possibility of Marine Le Pen of the National Front winning is a root cause of much uncertainty.
"Support for gold because of politics will hold this side of the French election," said Danske Bank analyst Jens Pederson.
"Le Pen's comments on euro membership are very much on the radar. The UK vote to leave the EU and Trump's election were unexpected...Investors will lean towards safe assets."    
Le Pen has rattled investors by promising to take France out of the euro zone and hold a referendum on EU membership.
"Global uncertainty from the U.S., Europe and on the Korean front will drive global prices high again," said Hareesh V, research head at Geofin Comtrade Ltd.
North Korea said on Monday that it had successfully test-fired a new type of medium- to long-range ballistic missile the previous day, claiming advances in a weapons programme it is pursuing in violation of U.N. resolutions. 
Strong demand for gold can be seen on COMEX, where speculators raised their bullish bets in gold to the highest in two months in the week to Feb 7, U.S. Commodity Futures Trading Commission data showed on Friday. 
Meanwhile the price of silver eased back by 0.3% to US$17.89 per ounce on Monday, after earlier touching US$18.04 an ounce, its highest level since Nov 11.
Platinum lost 0.8% to US$1,002.3 per ounce. 
Palladium was down 0.9% at US$776.7 per ounce, after earlier reaching a two-week high of US$786.90.