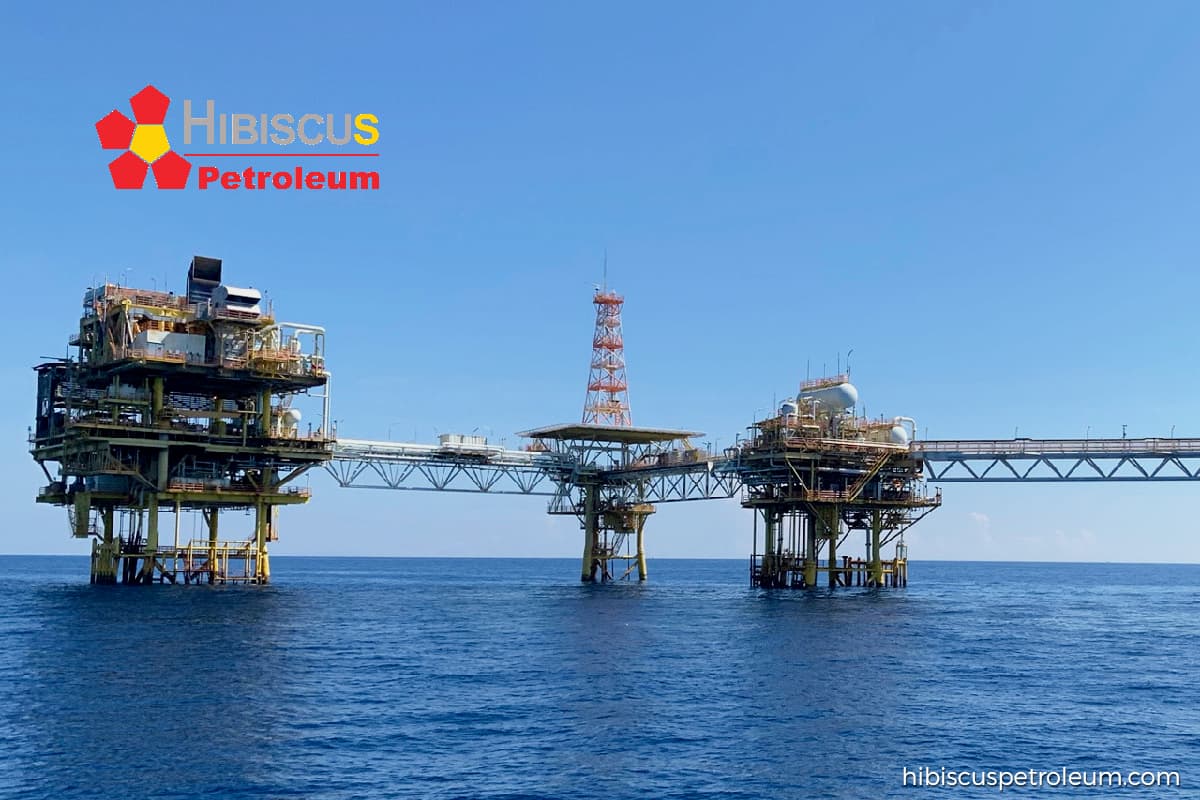 KUALA LUMPUR (May 25): Hibiscus Petroleum Bhd's net profit in the third quarter ended March 31, 2022 (3QFY22) soared nearly 10-fold to RM307.54 million from RM32.03 million a year ago, supported by the newly acquired assets, high average realised oil price, coupled with careful management of costs and efficient operational performance.
Earnings per share surged to 15.32 sen from 1.76 sen.
In a Bursa Malaysia filing on Wednesday (May 25), the oil and gas company said its quarterly revenue jumped by 37.54% to RM297.06 million from RM215.98 million a year earlier.
The group also declared a single interim dividend of one sen per share.
For the cumulative nine months ended March 31, 2022, the group's net profit increased more than seven times to RM397.55 million from RM54.08 million.
Revenue, on the other hand, came in 50.09% higher at RM828.15 million compared with RM551.76 million.
On a quarterly basis, the group's net profit jumped six-fold from RM48.49 million reported in the immediate preceding quarter while revenue increased by 4.45% from RM284.4 million in 2QFY22.
Commenting on the group's financial performance, the group's managing director Dr Kenneth Pereira said this is the first quarter for which the group is reporting operational and financial metrics which include the newly acquired assets and it expects its numbers to further improve in the coming months against a backdrop of strong oil prices.
"Our objective in recent months has been to focus on understanding the newly acquired Repsol assets so that we can operate these safely and efficiently.
"We are also very pleased to be able to continue to reward our loyal shareholders with an interim dividend for the current financial year.
"With the relatively high crude oil prices that we currently see, we hope to be able to close FY22 on June 30, 2022 on a positive note," Kenneth said.
In January this year, Hibiscus through its indirect wholly-owned subsidiary Peninsula Hibiscus Sdn Bhd successfully completed the acquisition of the entire equity interest in Fortuna International Petroleum Corp from Repsol for a purchase price of US$212.50 million (about RM890.06 million).
The company noted in a Wednesday statement that the financial performance of the group has been boosted significantly by the acquisition with the newly acquired assets contributing RM390.1 million and RM334.9 million to the group's EBITDA and PAT respectively. It also added that the fair value when compared against the final purchase consideration for the acquisition resulted in a negative goodwill of RM317.3 million.
Meanwhile, moving forward, the group said it has seen oil prices at various price levels, on some occasions lower and at other times higher than at the current time.
"Through these fluctuations, the group has managed to remain profitable. This is primarily because our average unit production costs for our producing assets have been below the average realised oil price at the relevant times.
"The careful management of costs to maintain low operational expenditure and the successful execution of production enhancement projects are, therefore, key towards achieving low unit production costs.
"Overall, we remained focused on delivering optimal performance in a strong oil price environment," it said in a Wednesday statement.
At noon break, shares in Hibiscus settled three sen or 2.1% lower at RM1.40, giving it a market capitalisation of RM2.82 billion.