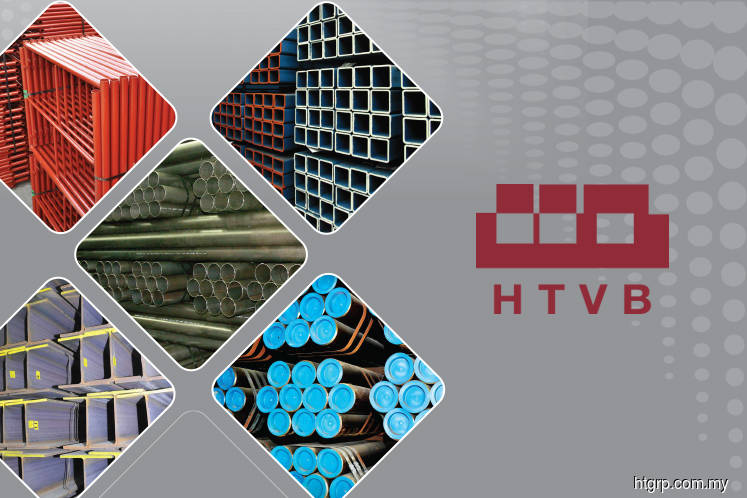 KUALA LUMPUR (April 4): Hiap Teck Venture Bhd today said it is disposing of a 20% stake in Eastern Steel Sdn Bhd to Shanxi Jianlong Industry Co Ltd for RM139.3 million, a move it said could potentially bring about a "successful turnaround".
Eastern Steel is principally involved in manufacturing, selling, and dealing of steel products using blast furnace plant, but operations had halted since October 2015 to minimise losses due to difficult market conditions.
It was a joint venture company in which Hiap Teck, Orient Steel Investment Pte Ltd and Chinaco Investment Pte Ltd held 55%, 40% and 5% equity shareholdings respectively.
In a bourse filing today, Hiap Teck said it is paring down its stake from 55% to 35% by way of equity and debt transfer, to China-based steel producer Jianlong.
The agreement signed on April 3 also includes the disposal of shareholders' advances made by Hiap Teck to Eastern Steel, which totalled RM625.6 million as at Feb 28.
Following Orient Steel's decision to exit the investment earlier in March and the entrance of Jianlong, the new shareholding structure is Jianlong (60%), Hiap Teck (35%) and Chinaco (5%).
According to the filing, Jianlong has an annual capacity of 6 million tons and is a subsidiary of Beijing Jianlong Heavy Industry Group Co Ltd, which is a major steel producer in China reporting revenue of 84.2 billion renminbi (RM51.87 billion) in 2017.
Hiap Teck said the proposed disposal is in line with its plan to bring a new strategic partner to resume operations at Eastern Steel.
Proceeds will not only help fund Eastern Steel's resumption of production, but also the future expansion of its business into billets production, it added.
"The proposed disposal represents an opportunity for Hiap Teck to partner with an established and experienced steel player, namely Jianlong who can bring value in terms of capital, technical expertise and resources that can support ESSB (Eastern Steel) in its resumption of production and to further expand its steel business.
"With the new strategic partner, there is potential of a successful turnaround of Eastern Steel. This will provide Hiap Teck the opportunity to recoup some of the earlier losses from its balance of 35% stake still held in Eastern Steel after the proposed disposal," it said.
The disposal is not subject to shareholders' approval and is expected to be completed by the first quarter of 2019.
Trading in shares of Hiap Teck was halted for an hour from 9am today. At 10.36am, the counter edged up one sen or 2.47% to 41.5 sen, with a total of 1.75 million shares done.