This article first appeared in The Edge Malaysia Weekly, on September 13, 2021 - September 19, 2021.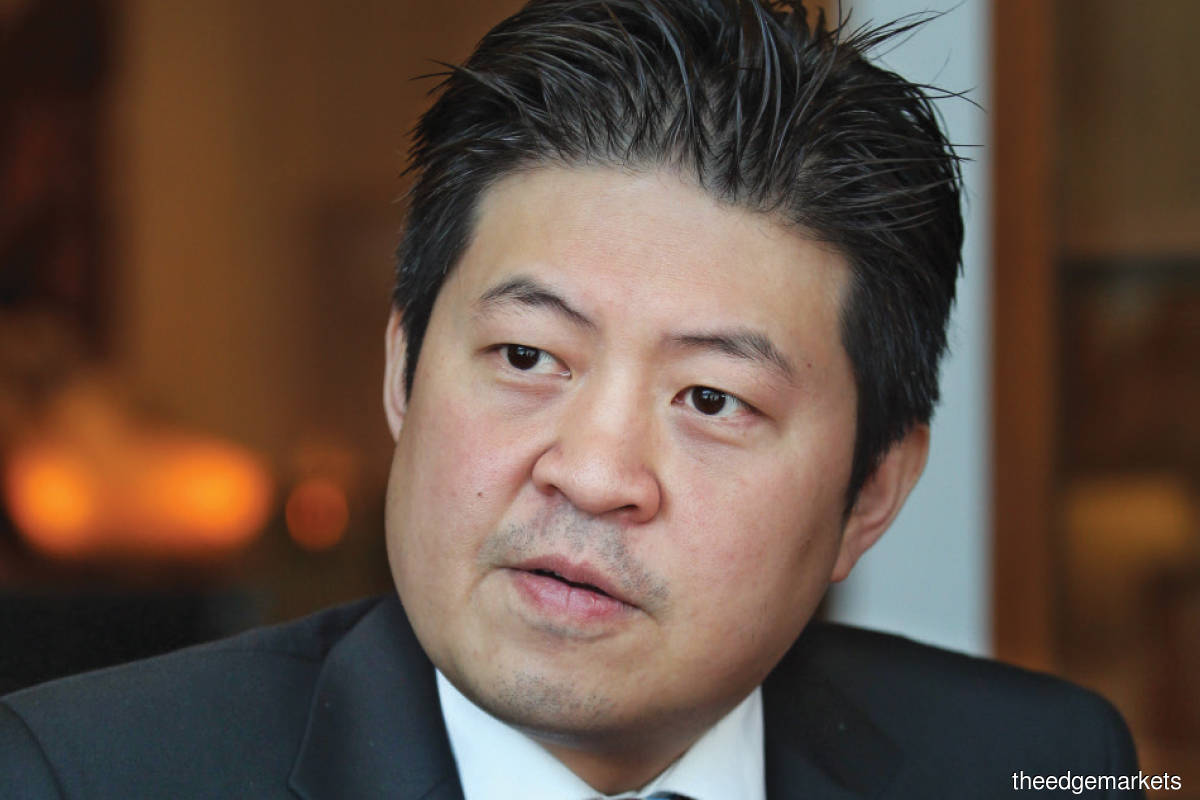 BUSINESSMAN Datuk Eddie Ong Choo Meng is looking to add property/retail to his already diversified business portfolio of glove manufacturing, agrochemicals, furniture, plastic and industrial products.
Sources say Eddie could emerge as a substantial unitholder of retail asset-focused KIP Real Estate Investment Trust as early as this week, and that the move would provide the ambitious businessman with a ready platform for the injection of property assets held under both his private companies and listed entities.
KIP REIT now operates seven malls with RM808 million in assets under management.
The Edge has learnt that Eddie is likely to take over the stake held by KIP REIT's former managing director Datuk Chew Lak Seong and its non-independent executive director Datuk Ong Kook Liong. Chew and Kook Liong are the co-founders of the KIP Group of Companies, which KIP REIT is part of.
Chew died in June, leaving his wife, Datin Teoh Siew Chin, as the beneficiary of his units in the REIT.
Although Eddie's proposed shareholding in KIP REIT is unclear, The Edge is given to understand that the portion will be significant. It is worth noting that KIP REIT's FY2021 annual report states that Chew's direct interest in the listed entity is 14.38% and Teoh's 6.84%, whereas Kook Liong holds 17.51%.
When contacted for confirmation, Eddie, who is also executive director of agrochemical company Hextar Global Bhd, declined to comment.
His move into the retail industry is intriguing, as it comes at a time when the country's retail sector has been severely affected, resulting in several established retailers pulling down the shutters for good.
Based on the latest available report by Retail Group Malaysia dated June 2021, the retail sector was projected earlier this year to grow 4% after a very bad 2020. Subsequently, following further movement restrictions because of the Covid-19 pandemic, RGM cautioned that growth could come at a minimal 1% to 2%.
However, retailers and malls in secondary towns have been performing better than their counterparts in major towns, which works in favour of KIP REIT, as its malls under the KIPMall brand are located in Tampoi, Masai and Kota Tinggi in Johor; Senawang and Bangi in Selangor; and in Melaka. The seventh and most recent mall acquisition is AEON Mall Kinta City in Ipoh.
Despite the impact the pandemic has had on most businesses, KIP REIT saw its net profit rise 10.48% to RM35.22 million in FY2021, from RM31.88 million in FY2020. This was achieved on the back of a marginal decline in revenue to RM74.2 million, from RM74.5 million.
Net property income for FY2021 increased marginally to RM56.7 million, from RM56 million, owing to operational efficiencies achieved during the year. The REIT declared a total distribution of 6.84 sen per unit, totalling RM34.6 million for the year.
While the focus of KIP REIT has been on income-producing real estate used primarily for retail purposes, KIP REIT obtained unitholders' approval on Sept 29, 2020, to include assets in the industrial or commercial segment, including warehousing facilities, logistics facilities and manufacturing sites as well as real estate-related assets.
As such, it is believed that Eddie's entry into KIP REIT will allow him to act as a sponsor and potentially inject his portfolio of factories and warehouses into the REIT.
In FY2021, as part of an asset enhancement exercise, the REIT repurposed 20,000 sq ft of net lettable area at KIPMall Masai to accommodate mini-anchors. Impending comprehensive work has been scheduled for KIPMall Bangi that will include improvements to interior design, enhancing existing facilities and façade upgrading. This is expected to be completed by 2023.
Yet another KIPMall that will be undergoing an asset enhancement is KIPMall Tampoi. Scheduled to be completed in 1QFY2022, the enhancement is to enable a mini-anchor to move in.
Separately, last month, KIP REIT announced that it planned to undertake a private placement to raise up to RM80.85 million for the group's future acquisitions. The private placement involves an issuance of up to 101.86 million new units, representing up to 20% of the total number of 505.3 million units issued to the independent investors to be identified at a later date. The placement is expected to be completed by the first quarter of next year.