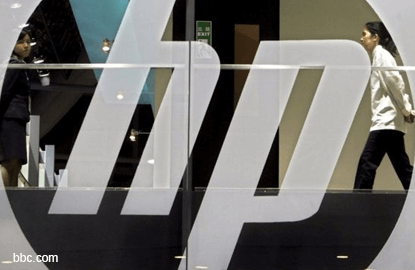 NEW YORK: Hewlett-Packard Co, the technology company splitting into two separate entities, said it will cut as many as 33,300 more jobs as chief executive officer Meg Whitman tries to refashion the business for a rapidly changing technology market.
The two companies that will emerge in November: Hewlett Packard Enterprise to supply businesses with high-end technology; and HP Inc, which will sell personal computers and printers — are designed to be more nimble and specialised. Hewlett-Packard had 302,000 workers at the end of October 2014, down from a peak of about 350,000 in 2011.
"Hewlett-Packard absolutely needs to fix enterprise services, PCs and servers across both its companies," said Anand Srinivasan, an analyst at Bloomberg Intelligence. "Some of the issues are market-related and some of them are Hewlett-Packard-specific. The solution to revenue growth is not going to come from restructuring actions."
Hewlett-Packard will incur a charge of about US$2.7 billion (RM11.45 billion) as part of the restructuring, the company said on Tuesday at a meeting with analysts. It had previously disclosed US$2 billion in probable cost cuts at the services division within Hewlett Packard Enterprise, and found an additional US$700 million in savings across the business, said Tim Stonesifer, chief financial officer of Hewlett Packard Enterprise.
As many as 25,000 to 30,000 of the job cuts will take place in Hewlett Packard Enterprise. HP Inc announced 3,300 workforce reductions over three years and US$300 million in restructuring charges.
"Management reiterates that this will be the last restructuring it undertakes, but this one has been going on for several years," Srinivasan said.
Hewlett-Packard employed 172,000 people in fiscal 2007 before acquiring computer services provider Electronic Data Systems Corp in 2008 and almost doubling its workforce, according to data compiled by Bloomberg. — Bloomberg
This article first appeared in digitaledge Daily, on September 17, 2015.