This article first appeared in The Edge Financial Daily, on April 17, 2019.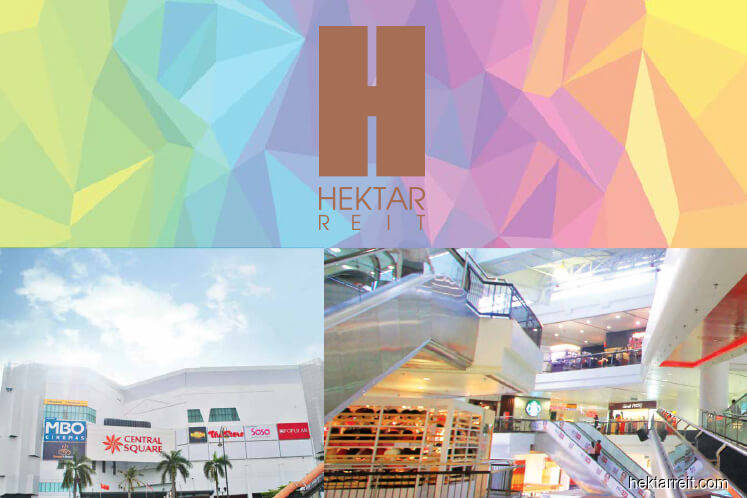 KUALA LUMPUR: Hektar Real Estate Investment Trust's (REIT) plan to double the value of its assets to RM2.4 billion by 2026 remains on track, said the REIT's manager.
Hektar REIT executive director and chief executive officer Datuk Hisham Othman said talks are ongoing but no decision has been made so far about new shopping mall acquisition.
It was earlier reported that the fund aims to reach its goal by acquiring at least four assets over eight years.
The fund's strategy is to own malls in geographically diverse locations, and this potential new addition to its portfolio is located outside the Klang Valley — where there is overbuilding of malls — he said at its annual general meeting yesterday.
"The majority of our malls are doing well, mainly because they are the only mall in the town or the No 1 mall in the town.
"This strategy has been very good for us and we will continue [to execute the strategy]," he added.
The malls under Hektar REIT are Subang Parade, Mahkota Parade, Wetex Parade, Central Square, Kulim Central and Segamat Central Shopping Centre.
Five of these are located outside the Klang Valley.
As at Dec 31, 2018, the REIT's portfolio value stood at RM1.22 billion.
"There are a lot of malls on sale, but because we are a REIT, we need to be very selective on the malls we acquire. Most importantly, [the assets] must be yield accretive," said Hisham.
Moving forward, Hisham expects Hektar REIT to continue to perform well in 2019 despite the challenging environment, supported by the retail segment's growth and improved consumer confidence, thanks to the abolition of the goods and services tax and a more stable political environment after the 14th general election last year.
For the financial year ended Dec 31, 2018, Hektar REIT's net property income rose 6.8% to RM78.7 million from RM73.74 million a year earlier, while revenue increased 7.6% to RM135.11 million from RM125.54 million.
Hisham said Subang Parade is still undergoing asset enhancement initiatives costing RM30.5 million and extensive tenant remixing that is expected to be completed this year, which will help draw more visitors.
The mall experienced a dip in footfalls to 7.8 million in 2018, down 21.2% from 9.9 million in 2017. Notably, this is the first time Subang Parade's visitor level falls below nine million in five years.
Meanwhile, Hektar REIT aims to cut average energy consumption by at least 10% to 20% at its malls by 2022.
Hisham said the fund has started energy efficiency initiatives by retrofitting the air conditioning and mechanical ventilation system at Subang Parade, which involves replacing less efficient chillers, pumps and cooling towers, installing an automated building management system in 2017, and progressively deploying LED lighting.
Through these initiatives, Hektar REIT saved up to an average 36% on its monthly electricity bills last year.
The mall has also optimised its water usage, saving almost 50,000 cu m of water last year.