This article first appeared in The Edge Financial Daily, on April 20, 2018.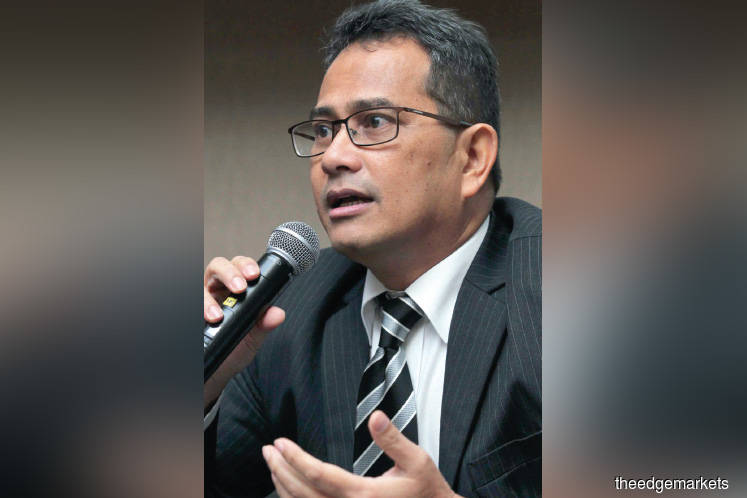 KUALA LUMPUR: Hektar Real Estate Investment Trust (REIT) is maintaining its focus on the retail segment despite concerns about oversupply in the commercial space, especially for shopping malls, and intends to double its total asset portfolio value to RM2.4 billion by 2026.
As at Dec 31, 2017, the REIT's asset value stood at RM1.2 billion following the acquisition of Segamat Central, bringing its total net lettable area (NLA) to two million sq ft.
Hektar REIT executive director and chief executive officer Datuk Hisham Othman said there are still avenues to increase returns from mall assets, given the flexible nature of these assets, but added that the REIT has considered diversification as a possible strategy moving forward.
"Our strategy to focus on retail malls still stands as it is — we do still see opportunities in the retail sector. Yes, we all know how challenging the retail market is currently amid the oversupply situation, especially in the Klang Valley.
"An important thing to remember is that retail assets give tremendous flexibility, as there are many things you can do with a shopping mall that you might not be able to do with an office building, for instance," he said at a press conference yesterday, following Hektar REIT's annual general meeting.
For example, he said, asset managers can vary the tenancy mix to adapt to current consumer needs and interests, noting that the food and beverage (F&B) component of many malls — including those in the REIT's portfolio — has generally increased, compared to the fashion and clothing component.
The lower percentage of fashion outlets could be due to subdued consumer sentiment or perhaps the growing shift towards online shopping and e-commerce, he said, with consumers now heading to malls more for socialising purposes, which has resulted in the increase of F&B outlets.
Besides that, Hisham said other components can be injected into retail assets that may not be suitable for non-retail assets, like a sports component, for example, noting that some malls have fitness centres and extreme sports offerings to attract visitors.
"However, we have discussed internally and diversification crops up from time to time when we look at our business plan. At this moment, we intend to focus on what we are good at — retail — but we do not discount diversifying as a strategy moving forward, for example if the retail outlook seems very negative in a few years' time.
"At the moment, that is not the case," he said.
He pointed to Hektar REIT's flagship mall Subang Parade, which saw an 8% increase in footfall last year despite stiff competition from other malls in the Subang–Damansara area.
The REIT is planning to add an additional 15,000 sq ft in NLA through its RM30 million asset enhancement initiative (AEI), which will be completed in 2019.
He added that a big component of rental income is now turnover rent, which means that tenants would have to pay a higher rent, based on a percentage of their sales, on top of a low-based rent.
"Although the rent may be lower when we started out, when the tenants see better sales, our rental rates increase. This is useful amid the challenging business environment as tenants would not be open to pay high rent, but they are more willing with the introduction of turnover rent, as they will only have to pay more if their sales are good," he explained.
It also has plans in place for the newly acquired Segamat Central, but did not disclose details, while Kulim Central will commence full-year contributions in 2018, following the completion of the RM22 million AEI last year.
To date, Hisham said Kulim Central recorded a 20% increase in footfall since the completion of the AEI initiatives.
The REIT is eyeing to double its asset portfolio by 2026 and is on the lookout for other potential retail assets to acquire within a price range of RM300 million to RM400 million, subject to an extensive review process. It has a total of six malls.
It considers various criteria, said Hisham, including the viability of the mall and the surrounding area, as well as yield accretion. He said the REIT prefers assets that can give immediate returns to its portfolio and unitholders.
"The mall could be located anywhere in Malaysia and it doesn't matter whether it is the only mall in town or in the vicinity of competing malls. What's important at the end of the day is what we can do with the asset and whether we can get decent returns on it," he said.
For the financial year ended Dec 31, 2017 (FY17), Hektar REIT's net property income fell 0.8% to RM73.74 million from RM74.34 million a year earlier, while revenue increased 0.7% to RM125.54 million.
It announced a distribution of 9.6 sen per unit for FY17, translating into a yield of 7.4%.