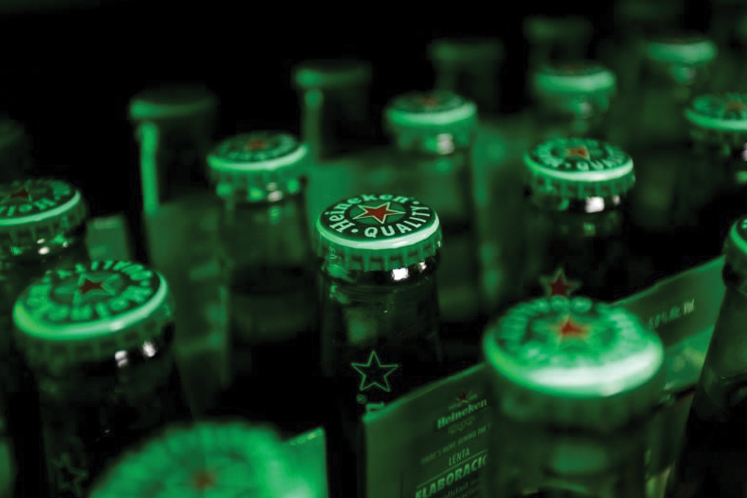 KUALA LUMPUR (Feb 20): Heineken Malaysia Bhd released a strong set of earnings for the fourth quarter ended Dec 31, 2018 (4QFY18).
However, on its prospects, the brewery remains cautious noting the challenging environment due to intense competition, implementation of the sales and service tax (SST), and the continued presence of contraband beer in the market.
In view of rising global commodity prices, the group also expects an increase in cost of operations including raw materials and packaging moving forward.
The brewery's net profit hit RM100 million again — a level not seen since 4QFY16 — and grew 6.79% year-on-year (y-o-y) from RM93.64 million a year earlier due to higher revenue and efficient and effective management of commercial spend and overheads.
The group has proposed a higher single-tier final dividend of 54 sen per share compared with 50 sen from the same period last year. This brings the total dividend per share to 94 sen for the financial year ended Dec 31, 2018 (FY18).
The payment date for its 54 sen final dividend is July 19.
Earnings per share for the quarter rose to 33.1 sen, from 31 sen previously, according to the announcement to Bursa Malaysia this evening.
Quarterly revenue, meanwhile, grew 12.26% to RM662.28 million from RM589.96 million mainly due to increase in sales volume driven by the flagship Tiger brand.
For FY18, Heineken Malaysia's net profit went up 4.62% to RM282.52 million from RM270.06 million in FY17. Annual revenue increased by 8.29% to RM2.03 billion from RM1.87 billion a year earlier, mainly attributed to increase in sales volume, price adjustment on April 15, 2018 and the implementation of Sales and Services Tax (SST) on Sept 1, 2018.
"Heineken Malaysia posted a commendable full-year performance, we are pleased to report growth in our revenue and profit, which was made possible due to the strong efforts of our people.
"Our hard work in enhancing operational efficiencies across the business was reflected in our results. For this, I would like to thank the team for their commitment and look forward to further achievements in the year ahead," said Roland Bala, Managing Director of Heineken Malaysia.
Shares of Heineken grew by 26 sen or 1.15% to close at RM22.86, giving it a market capitalisation of RM6.91 billion.