This article first appeared in The Edge Financial Daily, on September 20, 2019.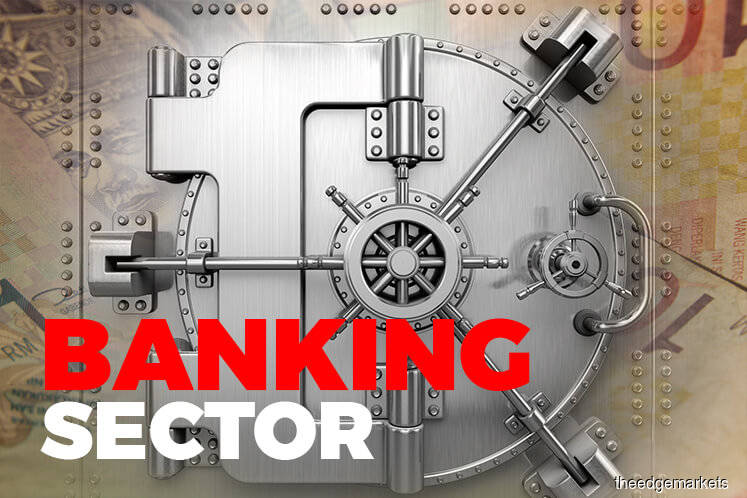 Banking sector
Maintain neutral: We attended a briefing in conjunction with the release of Bank Negara Malaysia's (BNM) first-half Financial Stability and Payment Systems Report on Wednesday evening and came away with a "neutral" view. Malaysian banks exhibited reasonably healthy profitability and asset quality, with more than sufficient capital buffers against potential stress despite thinning margins and some credit pullbacks. Several sectors on the corporate front also saw signs of recovery, notably oil and gas (deleveraging) and construction (a return of major infrastructure projects and improving order books), translating into better debt protection metrics.
However, BNM highlighted several risks, notably an expanding glut in commercial real estate supply, softening global growth impacting corporate earnings, elevated household debt levels for lower income households and risks from cyberattacks.
In BNM's view, the banks had continued to show strong profitability even amid narrower net interest margins and slowing credit growth, fuelled by lower provisions and better cost efficiencies. Of note, BNM acknowledged weak demand for credit in the small and medium enterprise segment. The banks were also bolstered by better trading and investment income arising from better bond valuations. Asset quality, although deteriorating recently (the gross impaired loan ratio had risen to 1.6% as at end-June 2019 from 1.5% as at end-December 2018) for specific corporates in the manufacturing and agriculture sectors, is sound with sufficient loan loss buffers against BNM's multi-year stress tests.
BNM has expressed concerns about the current overhang of housing and commercial properties, which are both expected to persist beyond the immediate term. Notably, substantial new office and retail space is expected over the next two years, which could displace older properties and exert further stress on the banks despite growing demand for properties priced below RM300,000 and with few outward signs of eroding commercial values. However, the banking sector's overall exposure to property developers with unsold housing units and commercial real estate (specifically offices and shopping centres) is relatively small at 2% and 3% of total system loans respectively.
The official implementation date of the net stable funding ratio (NSFR) requirements is July 1, 2020. For now, 85% of Malaysian banks are in compliance, with a banking-system NSFR level of 108.5%. Separately, BNM has no plans to change its view on countercyclical buffers currently at 0%. The central bank expects to release the final form of its guidelines for domestic systematically important banks buffers by end-2019. Further updates on BNM's digital banking framework will likely to only be available towards year end.
On the potential convergence between the standardised and Internal rating-based (IRB) approaches towards credit risk measurement, there is an observed gravitation towards the latter since the implementation of Malaysian Financial Reporting Standards 9, but this is not mandated by BNM. Measures to reduce the variability among the banks' IRB models are ongoing, so it is expected to fall over time. We note that the introduction of the Basel 4 international regulatory framework in the future would also seek to address this.
We still have a "neutral" view on the banking sector, with limited earnings catalysts given moderating economic growth, cautious sentiments and an increasingly competitive market. Although non-interest income is currently buoying banking revenue, it remains to be seen if this can hold up beyond the immediate term. Margins and loan growth are unencouraging, with potential headwinds from policy action and further softening of the credit cycle. Deposit competition will likely persist until the NSFR compliance deadline, albeit at less aggressive rates compared with 2018 levels. We are more selective in our picks, preferring banks with resilient earnings profiles and potential near-term upsides. Our top picks are BIMB Holdings Bhd, RHB Bank Bhd and Hong Leong Bank Bhd. — AllianceDBS Research, Sept 19