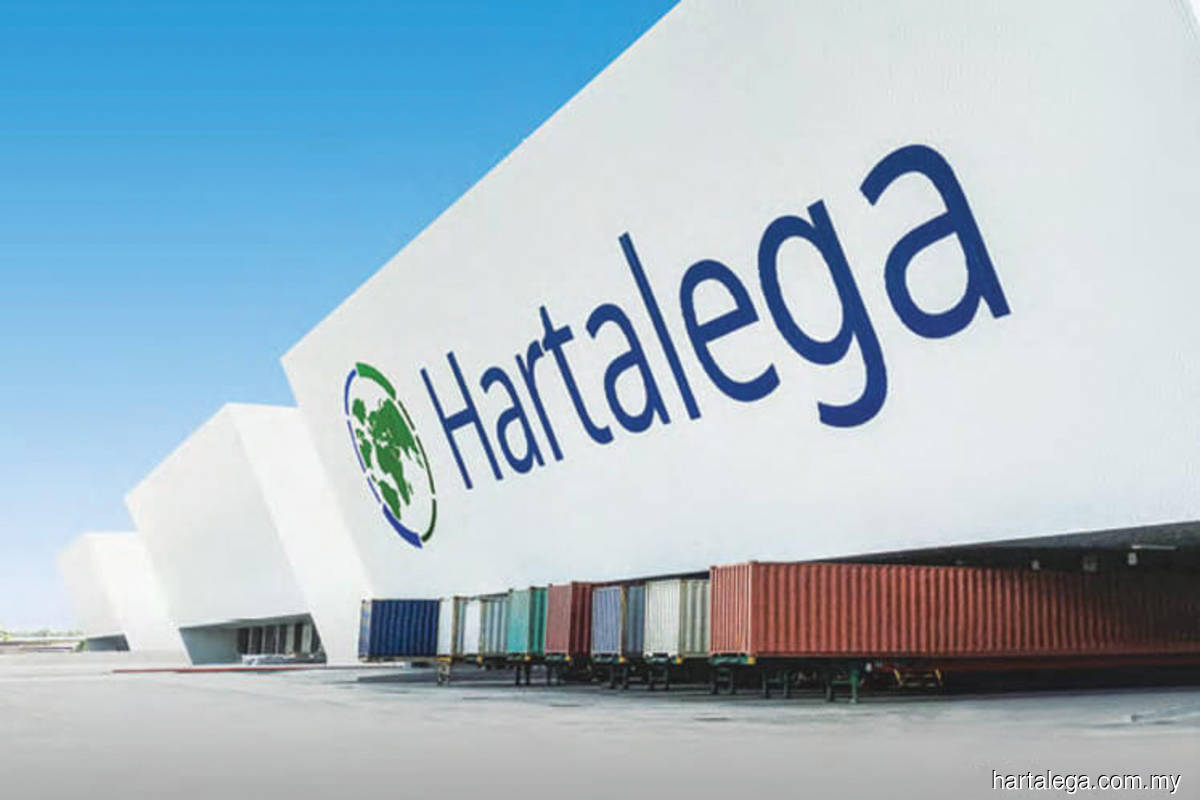 KUALA LUMPUR (Dec 14): Hartalega Holdings Bhd said it has completed the mandatory precautionary Covid-19 tests for all of its foreign workers, and has further expanded the tests to its local employees as well.
The rubber glove manufacturer said 35 workers tested positive for the virus, representing 0.4% of its total 8,772 employees, including local employees as well as outsourced vendors such as security personnel and canteen operators.
"As a result, some production lines have temporarily shut down. The capacity loss is estimated to be less than 0.5% of annual output," the group said in a statement today.
Of the 35 employees who tested positive, 20 are from the group's Bestari Jaya operations and the other 15 are from its Next Generation Integrated Glove Manufacturing Complex in Sepang. All of them were asymptomatic during the tests.
Hartalega said the tests were fully completed on Dec 10 and were conducted by an independent clinic certified by the Ministry of Health (MoH).
The affected employees are currently under medical care at a government healthcare facility as per MoH's directive, said Hartalega, adding that all primary contacts of these employees over the past 14 days have been identified and placed under quarantine, and will undergo subsequent tests before they are permitted to return to work.
A thorough disinfection of all areas where the affected individuals were present has also been carried out by a third-party professional provider, the group said.
"While it is unfortunate that we have positive cases among our employees, we are encouraged that the good living conditions and high standards of our workers' accommodation which surpass required standards have allowed us to contain the number of cases," Hartalega chief executive officer Kuan Mun Leong said in a statement.
Kuan noted that the positive rate of 0.4% "is significantly lower than the positive rates of other similar factories".
"We also undertook team segregation, applied to all levels of our workforce, including foreign workers who were segregated by hostel and work areas, to minimise potential cross-exposure," he said.
In addition, Kuan said Hartalega has put in place a stringent in-house standard since March to monitor potential Covid-19 cases at its dedicated in-house sickbay.
"Through our in-house Hartalega Precautionary Investigation procedure, we take immediate action to quarantine and conduct PCR tests on any primary, secondary and in some cases even the tertiary contacts of any suspected cases," he noted.
"Given the current situation in Selangor, it is challenging to have a positive rate of 0%, particularly in our manufacturing plants with sizeable workforce. We will continue to review and improve our Covid-19 prevention measures. We are already looking into implementing a periodical RTK testing for all employees moving forward.
"The health and safety of our employees is a top priority. As Hartalega continues to produce our high-quality nitrile gloves to protect medical practitioners who are on the front lines of this epidemic, we are dedicated to adhering to stringent measures to safeguard our employees as well as the communities in which we operate," said Kuan.
Shares of Hartalega were down RM1.54 or 11.22% at RM12.18 in early afternoon trading, with 7.18 million shares traded and giving a market capitalisation of RM41.74 billion. Year-to-date, the counter has risen 122% from RM5.48.