This article first appeared in The Edge Financial Daily, on March 13, 2018.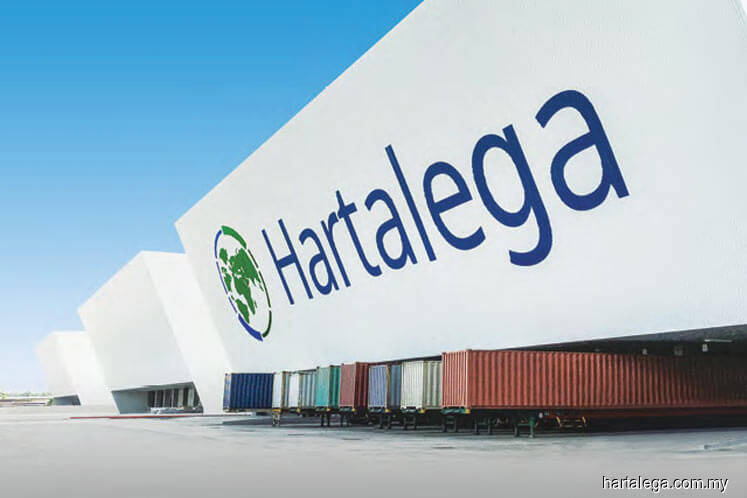 KUALA LUMPUR: Hartalega Holdings Bhd, the world's largest nitrile glove manufacturer, said its growth for the current financial year ending March 31, 2018 (FY18) will come organically as it invests RM250 million of capital expenditure (capex) to build a new plant.
The amount is lower than FY17's capex of RM2.2 billion, which was spent on the group's six manufacturing plants under the Next Generation Integrated Glove Manufacturing Complex (NGC) expansion project in Sepang.
Its executive chairman Kuan Kam Hon said the group will stay focused on organic growth in the absence of merger and acquisition (M&A) targets.
"No M&A and no targets have been identified at this moment. We are purely on organic growth and our focus is to grow our business as there are plenty of opportunities in the glove manufacturing distribution," he told reporters after the group's extraordinary general meeting (EGM) yesterday.
The group aims to increase annual production to 32 billion pieces in FY19 from some 27 billion pieces now, he added.
Group managing director Kuan Mun Leong, who is Kam Hon's son, said the NGC was initially planned to consist of six production plants.
However, the group decided to set up a new plant — Plant 7, which will tailor to small orders and focus more on specialty products. It will have an annual production capacity of 2.6 billion pieces.
"Plant 7 is different because its capacity will not be big. It will only have 10 lines compared with the other six plants, which have 12 lines each and a combined annual capacity of 42 billion pieces," said Mun Leong.
Construction of Plant 7 is due to commence in June or July, with the commissioning of its first line in March next year.
"On average, our glove production capacity will grow by between 15% and 20% in the next three years with three NGC plants (Plant 5, Plant 6 and Plant 7) up," he said.
However, Mun Leong reminded that the schedule of the commissioning of the new production line and construction of the new plant usually depends on the market situation.
"We are building seven production plants in total. All this is a very aggressive expansion plan that we have on paper, but we are always cognitive to make sure the supply and demand balance is at a healthy level.
"That means we can slow down if the supply is ahead of demand, but from our market projection we don't think there will be an oversupply situation in the next three years," he added.
Hartalega, which recently announced a new product extension to its stable, is expecting to launch its non-leaching antimicrobial nitrile examination gloves in Europe in May this year.
At the same time, the glove maker will be submitting related documentation on the antimicrobial gloves between the mid and end of April to the Food and Drug Administration (FDA) for its approval into the US market.
"We plan to sell our antimicrobial gloves globally but the first launch will be in Europe in May this year, while we prepare the document for submission to the FDA.
"The FDA submission is a milestone for us because it gives credibility to our products. Once we get FDA approval and certification, it will be a good testimony for our products," he said.
Earlier at the EGM, Hartalega obtained shareholders' approval for its proposed one-for-one bonus share issue, involving up to 1.7 billion new shares.
The proposed bonus issuance, which will be based on an entitlement date that will be determined later, is to further enhance liquidity as well as reward shareholders for their continuous support.
"We will continue to deliver value to our local shareholders. This bonus issue enables us to provide shareholders with the opportunity to participate in our (Hartalega) ongoing success," said Mun Leong.
"Leveraging on our innovative high-quality products and continuous expansion of our production capacity via NGC, we are confident we will be able to maintain our growth momentum and unlock further value for shareholders," he added.