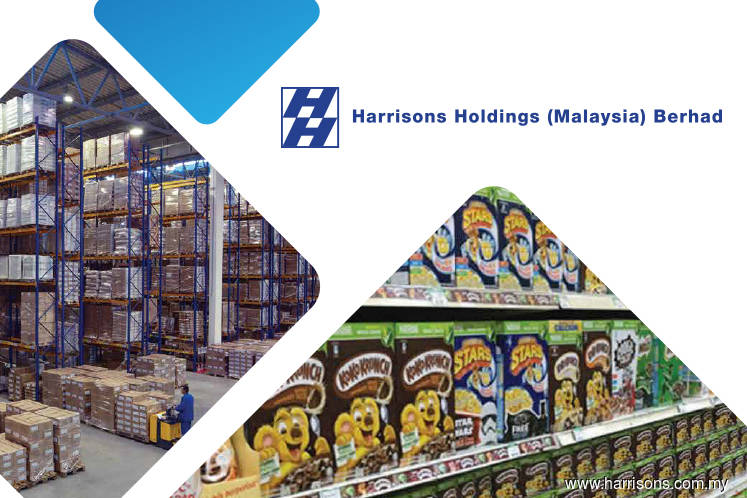 KUALA LUMPUR (Oct 1): Harrisons Holdings (Malaysia) Bhd says today the purchase price of S$5.7 million (approximately RM17.23 million) for the Famous Amos cookies business in Singapore was derived on the value of the brand and the future potential earnings of the business.
In a stock exchange filing, Harrisons said the price also took into consideration the financial position of Famous Amos Chocolate Chip Cookie Singapore Pte Ltd (Amos), which runs the Famous Amos retailing business in Singapore, based on its audited financial statements as at Sept 30, 2017.
The price was then arrived at on a willing-buyer willing-seller basis, said Harrisons. With Amos' unaudited profit after tax as at Sept 30 last year of S$726,319, the purchase price translates to an average price/earnings ratio of 7.85 times.
"The average price/earnings ratio of public companies listed in the Singapore Stock Exchange in the retail/food and beverage industry is 22 times. Based on this comparison, the price/earnings ratio of 7.85 times is within the range of the retail/food and beverage industry," said Harrisons.
Harrisons announced on Sept 27 that its indirect 51%-owned unit Famous Food Co Pte Ltd had inked a sales and purchase agreement with the sellers of Amos — Shaikh Esa Taha Mattar and Yeo Geok Choe — for the acquisition. On completion of the deal, Amos would become a 68% indirect unit of Harrison's. It first announced the planned acquisition in May. 
On prospects, Harrisons said it sees further growth for the 35-year-old established international brand through more concerted marketing efforts, the addition of new outlets in Singapore and developing new business models like shop-in-shop concept, cinema vending models and on-line sales, and through offering exciting new range of products like cookies-based ice-cream and beverages. 
"The vendors of Amos are selling 80% equity interest now and retaining 20% equity interest for up to another three years. Although the vendors are very experienced and reputable in this industry, being in their 70's, they are not so active and energetic in expanding the brand and growing the business. Harrisons believe there is further potential room for growth for AMOS in Singapore with the injection of a new dynamic management and marketing team," it added.
Going forward, Harrisons also expects growth to come from expansion into new geographical regions. 
At market close, Harrisons shares slid eight sen or 2.12% to settle at RM3.70, with a market capitalisation of RM258.88 million.