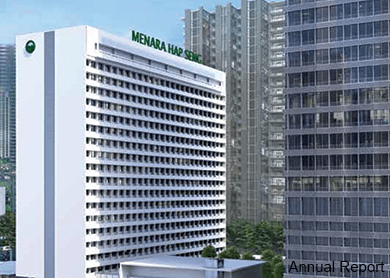 KUALA LUMPUR (March 1): Hap Seng Consolidated Bhd is proposing to dispose of a 51% stake in its commercial vehicle business for RM382.5 million, to finance its RM380 million acquisition of a mosaics and ceramic tiles manufacturing business.
In a filing with Bursa Malaysia today, Hap Seng said its wholly-owned subsidiary Hap Seng Star Sdn Bhd has entered into a share sale agreement (SSA) with Lei Shing Hong Commercial Vehicles Ltd (LSHCV) to dispose of the 51% stake in Hap Seng Commercial Vehicle Sdn Bhd (Hap Seng CV) for RM382.5 million.
Under the deal, LSHCV also granted a five-year put option to Hap Seng Star, an authorised dealer for Mercedes-Benz, to sell the balance 49% stake in Hap Seng CV for RM367.5 million. The put option is exercisable only after the 51% stake is disposed of.
Hap Seng CV is principally involved in the business of automobile dealership. It carries the right to distribute, trade spare parts and service Mercedes-Benz commercial vehicles and vans, as well as Mitsubishi Fuso trucks in Malaysia.
LSHCV, meanwhile, is a wholly-owned unit of Lei Shing Hong Machinery Ltd, which in turn is a wholly-owned unit of Lei Shing Hong Ltd.
The Lei Shing Hong Group of Companies distributes a portfolio of premium automobile brands. It is a major dealer group of Mercedes-Benz in Mainland China, South Korea, Vietnam, Cambodia, Taiwan, Australia and Germany.
Hap Seng said the disposal is an opportunity for it to divest part of its commercial vehicle business at an "attractive" gain while allowing it to continue participating in Hap Seng CV via the remaining 49% stake.
The group added that the put option will give it the right, for five years, to dispose of its remaining stake in Hap Seng CV to LSHCV at the same valuation.
"While reaping the benefits as set out above, Hap Seng would also benefit from the future growth of Hap Seng CV after the proposed disposal by maintaining a significant minority stake in Hap Seng CV, and at the same time having an option to exit the commercial vehicle business if it no longer fits into the strategic direction of the Hap Seng in the future," it said.
In a separate filing, Hap Seng said it has entered into another SSA with Gek Poh (Holdings) Sdn Bhd for the acquisition of the entire equity interest in Malaysian Mosaics Sdn Bhd, which manufactures a wide range of porcelain and ceramic tiles for walls and floors of residential and commercial properties, for RM380 million.
Under the deal, Hap Seng has secured a profit guarantee from Gek Poh that Malaysian Mosaics' audited consolidated profit after tax shall not be less than RM30.71 million for the financial year ending Dec 31, 2016 (FY16), not less than RM40.93 million for FY17, not less than RM53.9 million for FY18, not less than RM67.52 million for FY19, and not less than RM81.97 million for FY20.
Hap Seng said the acquisition is expected to contribute positively to its future earnings and will complement its building material businesses, including its Singapore-listed subsidiary, Hafary Holdings Ltd, which is a supplier of premium tiles, stone, mosaic, wood-flooring, quartz top and sanitary ware fittings in Singapore.
If the abovementioned disposal does not materialise, Hap Seng will finance the acquisition via internally generated funds and/or bank borrowings, the breakdown of which will be determined later.
Both the proposals require the approval of Hap Seng's shareholders. Hap Seng expects to complete the corporate exercises by the second quarter of 2016.
"In the event the proposed acquisition is aborted or delayed, Hap Seng shall utilise the proceeds from the proposed disposal for working capital," it added.
Hap Seng shares closed unchanged at RM7.68 today, giving it a market capitalisation of RM16.57 billion.