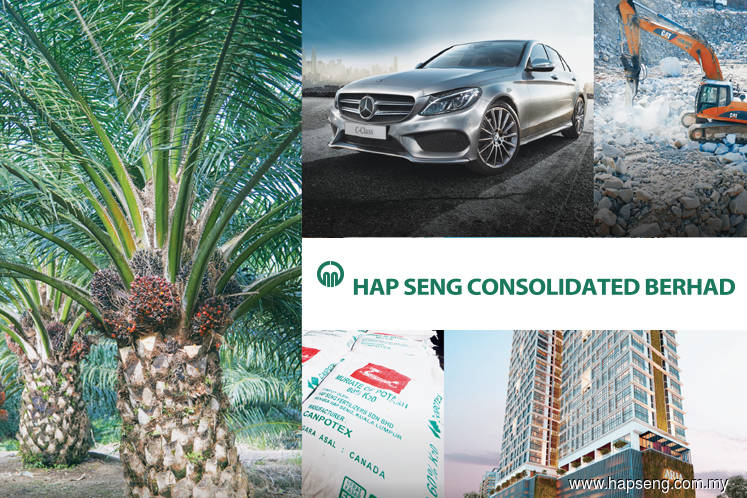 KUALA LUMPUR (April 25): Hap Seng Consolidated Bhd is acquiring from Mercedes-Benz Malaysia Sdn Bhd (MBM) its commercial vehicle general distributorship business, paving the way for Hap Seng to become the sole general distributor of Mercedes-Benz and Fuso commercial vehicles in Malaysia.
Hap Seng said it and MBM will jointly undertake a stock take in respect of the fixed assets and current assets to determine the final purchase consideration.
The group is of the view that the proposed acquisition will enable it to participate in the wholesale distribution of the Mercedes-Benz and Fuso commercial vehicles in the growing domestic market.
"(This) will further strengthen our presence as a significant Mercedes-Benz automotive player for both passenger cars and commercial vehicles in Malaysia," Hap Seng said in a filing with Bursa Malaysia today.
Hap Seng's wholly-owned subsidiary Hap Seng Trucks Distribution Sdn Bhd has today entered into an agreement with MBM for the proposed business transfer.
On completion, Hap Seng Trucks will be responsible for handling the import, assembly, wholesale distribution and aftersales services of Mercedes-Benz and Fuso commercial vehicles in Malaysia.
However, the business transfer is conditional upon Hap Seng obtaining the licence to import completely knocked down components from the Ministry International Trade and Industry, which is required to carry on the business.
The business transfer is also conditional upon the novation of the purchased contracts or execution of fresh contracts with Hap Seng in relation to the existing contract between MBM and Nusa Automobil Corp Sdn Bhd or any other importer for completely built up (including V-class) vehicles, as well as the manufacturing contract between MBM and Hicom Automotive Manufacturers (M) Sdn Bhd.
Hap Seng said the proposed acquisition will be funded through internal funds and/or external borrowings.
"Barring any unforeseen circumstances and subject to the fulfillment of the conditions, the proposed acquisition is expected to be completed within nine months," it added. 
In a separate statement today, Hap Seng said Hap Seng Trucks will be helmed by Mr Roland Schneider, a German who rose through the ranks after more than 28 years of career with the Daimler group with his last position being the president and CEO of Daimler Commercial Vehicles in Dubai.
Hap Seng shares closed up one sen or 0.1% at RM9.71 today, with 86,900 shares traded, giving it a market capitalisation of RM24.2 billion.