This article first appeared in The Edge Financial Daily, on April 2, 2019.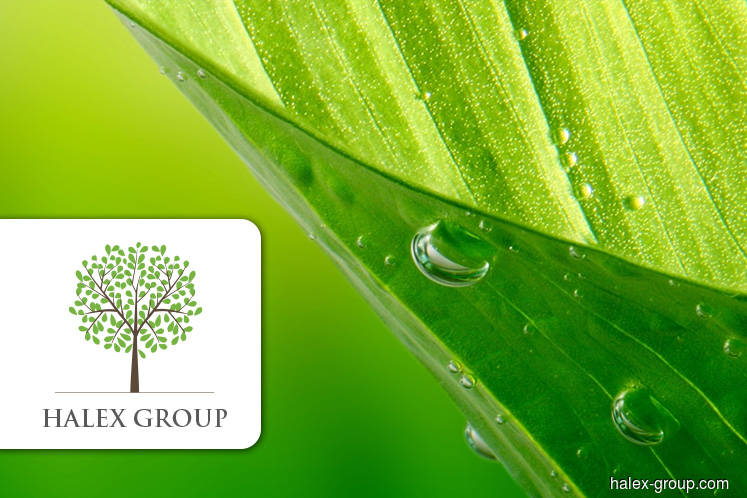 SHAH ALAM: Halex Holdings Bhd, which has obtained its shareholders' approval to buy Hextar Chemicals Ltd (HCL) for RM596.79 million, expects an "immediate" turnaround after the acquisition, after which it will focus on expanding its market share in the agrochemical market to 40% by 2023.
This means Halex is anticipating to turn around from its current financial year ending Dec 31, 2019 (FY19), according to Halex's major shareholder and non-independent executive director Datuk Eddie Ong Choo Meng, as the acquisition is expected to be completed by end-April this year.
Choo Meng was met after the group's extraordinary general meeting yesterday, where the approval from minority shareholders was secured. He controls a 52.05% stake in Halex via Hextar Holdings Sdn Bhd.
Halex's acquisition of HCL is a business injection by Hextar Holdings, the flagship company of Choo Meng and his father Datuk Ong Soon Ho. Choo Meng is also group chief executive officer of Hextar Holdings.
Post-acquisition, HCL will add a 24% market share to Halex's 4% in the agrochemical market, giving it control of 28% market share and making it the largest agrochemical group in Malaysia.
"We have identified a few strategies to increase our market share to 40%. It would be done through organic growth and mergers and acquisitions. The immediate focus for the company this year is to consolidate the two companies. We are trying to solidify our market position going forward," he said.
Halex has been in the red for four consecutive years, registering total losses of over RM45 million between 2015 and 2018.
During the same period, HCL, which was its biggest competitor in those years, made a total profit of RM142 million, averaging RM35.5 million a year.
The acquisition price values HCL at 13.75 times its net profit of RM43.4 million for the financial year ended Dec 31, 2017 (FY17).
Under Halex's consumer product segment, meanwhile, Halex is looking to turn around the loss-making business by automating manufacturing processes to drive efficiency and cut manpower costs.
It is planning to spend RM2-RM3 million to acquire new machinery for this.
Choo Meng said both Halex and HCL now jointly employ 550 people.
The group will be looking to consolidate its manpower going forward, Ong said, but stressed that retrenchment would be a last resort.
The consumer product segment — which involves the manufacturing and distribution of healthcare disposable products like wet wipes, cotton-based products, sanitary towels and tissue products — registered a pre-tax loss of RM11.77 million in FY17, compared with a pre-tax loss of RM2.24 million in FY16, according to Halex's 2017 annual report.
The segment was mainly affected by the ringgit's depreciation as the raw materials it uses were mainly imported. In addition, there were impairment losses and write-offs totalling RM6.48 million in FY17, which the group said would pave the way for a more efficient and cleaner balance sheet.
As for dividend payouts, Choo Meng said Halex plans to pay 40% of its net profit as dividend going forward. The company does not have any fixed dividend policy presently.
Halex shares closed one sen higher at 86 sen, giving it a market capitalisation of RM91.14 million. Year-to-date, the stock has climbed nearly 15%.