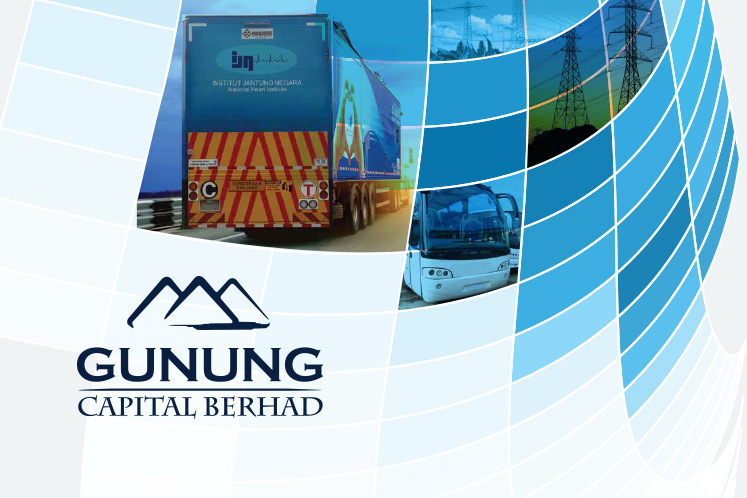 KUALA LUMPUR (Feb 14): Gunung Capital Bhd's group managing director-cum-chief executive officer Datuk Syed Abu Hussin Hafiz Syed Abdul Fasal has ceased to be its substantial shareholder, confirming a recent report by The Edge Malaysia.
Gunung Capital, in an exchange filing today, revealed that Syed Abu Hussin disposed of 7.45 million shares representing a 3.117% direct stake in the company at 58.24 sen per share, in a combination of open and off-market disposals on Feb 12.
This represents a discount to the company's closing price of 61 sen in the open market on that same day.
"Syed Abu Hussin, the managing director and CEO of Gunung Capital has notified that he has disposed of all his equity interest in Caturan Gama Sdn Bhd, as such he ceased to have any deemed interest in the securities of the company via Caturan Gama Sdn Bhd," it said in a separate filing.
Following the disposal, Syed Abu Hussin — who as of last April was the group's single largest shareholder with an equity interest of 27.98%, of which 23.81% was a direct stake — has fully exited the loss-making passenger vehicles charterer.
The 60-year-old has been paring down his stake in Gunung Capital since end-December 2019, prompting talks of the emergence of new substantial shareholders.
Citing sources, The Edge Malaysia reported in January that the existing shareholders of Gunung Capital, led by Syed Abu Hussin, could be gradually exiting the company.
The Edge learnt that the previous owners of textile manufacturer Kumpulan Powernet Bhd — led by Datuk Chew Kam Wah — are set to surface as the new major shareholders of Gunung Capital.
"Ideally, the ex-owners of Kumpulan Powernet will be looking to take up a controlling stake in Gunung Capital. But all these will not happen overnight as it might potentially trigger an MGO (mandatory general offer) or even RTO (reverse takeover)," a source familiar with the matter said.
Gunung Capital, whose share price has nearly doubled over the past two months, closed one sen lower at 61 sen per share to bring it a market capitalisation of RM114.49 million.
See related post: Newsbreak: Gunung Capital may see emergence of new major shareholders
https://www.theedgemarkets.com/article/newsbreak-gunung-capital-may-see-...