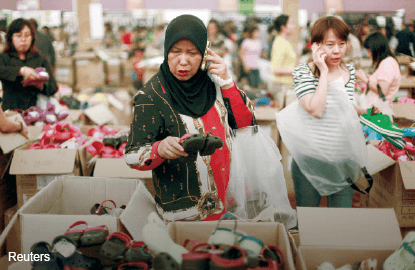 This article first appeared in Unlisted & Unlimited, The Edge Malaysia Weekly, on January 11 - 17, 2016.
THE Asean Economic Community (AEC) was officially launched this year following the signing of the Kuala Lumpur Declaration by the 10 Asean leaders in November last year, but the local SME community views the event as symbolic rather than significant.
The AEC is supposed to be a single market that allows the free flow of goods, capital and skilled labour in the region. But despite the eight years of preparation, progress has been slow.
"Looking forward, it is more important that the government increase the awareness of local SMEs about the opportunities available in Asean and assist them in expanding their businesses in the region," says Michael Kang, national president of the SME Association of Malaysia.
The association conducted a survey last year to ascertain how aware Malaysian SMEs were about the AEC and only about 1% properly understood it. The others knew little or nothing.
In July last year, the Ministry of International Trade and Industry carried out the same survey among 1,000 SMEs and more than half of them were not aware of the AEC or what opportunities it offered them. "Although some of them had heard about it, they didn't know the rules and regulations of other Asean countries and had no idea about how to sell their products there," says Kang.
He suggests that the government come out with guidelines for SMEs to help them expand into regional markets. These guidelines should include the related rules and regulations and compliance standards of the other Asean countries to assist local SMEs in exporting their products across borders.
Kang stresses that it is crucial for SMEs to seize the current opportunity and look at the wider market this year as both external and domestic challenges have taken a toll on the local market.
"The implementation of the Goods and Services Tax and the weakening ringgit have impacted the SMEs a lot. Last year, their revenue plunged about 30%. So, it is important for them to expand their business and diversify their sources of revenue," he says.
"Also, the regional market is way bigger than the Malaysian market. Just take Indonesia. It has a population of more than 200 million, whereas we have 30 million. That is a huge difference."
Asean, which comprises 10 member nations, formed the world's third largest population with 622 million people in 2014. The combined gross domestic product (GDP) of these countries stood at US$2.6 trillion, making it the seventh largest economy in the world. The implementation of the AEC is expected to boost the region's GDP by 5% by 2030.