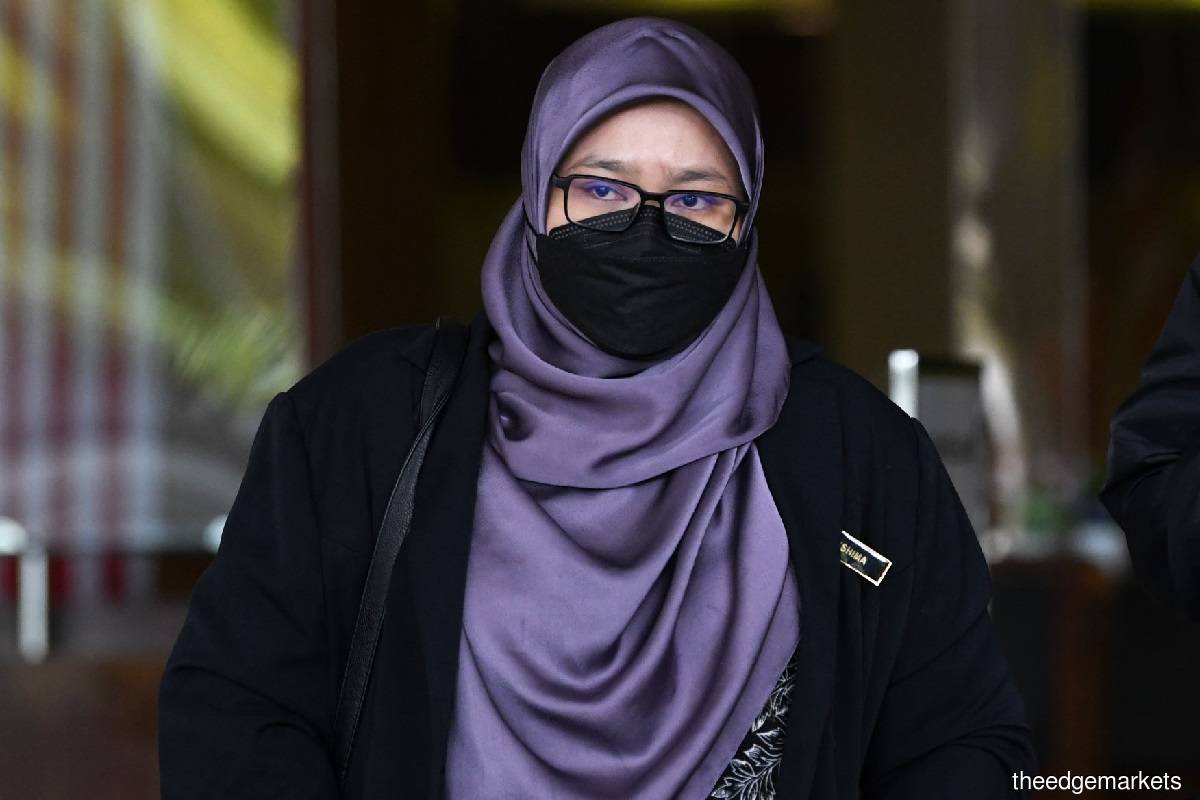 KUALA LUMPUR (May 27): Two former valuation officers for the Penang state government testified at the Sessions Court on Friday in Lim Guan Eng's graft trial involving the state's undersea tunnel project that they assessed the values of two plots of land that would be used in the land-swap deal to fund the project.
The two plots of land are said to be central in the former Penang chief minister's graft trial.
Zakariya Nayan, the prosecution's 25th witness, told the court that he received, sometime in December 2014, a file from the Penang Land and Mines Department's director to do valuation on a vacant plot of land on lot 702, Section 1, Bandar Tanjung Pinang for the construction of a residential-cum-commercial project.
Zakariya, 55, said he received the letter dated Dec 19, 2014 from the director to evaluate the plot.
"I went to visit the site and examined the said land on Dec 22, 2014 with my assistant to do the valuation for the property that measured 14,863 square metres to be alienated to Ewein Zenith BUCG Sdn Bhd at a price of RM3,360 per square metre.
"The value of the land, if it was given freehold, was worth RM50 million. If it was for a 99-year leasehold period, the value of the land was RM46 million," he said in reply to questions from Deputy Public Prosecutor (DPP) Ahmad Akram Gharib.
Zakariya said his valuation was valid for 12 months from Dec 22, 2014, and that it was done based on the Standard Operating Valuation issued by Valuation and Property Services Department (JPPH) 2007.
Zakariya, when answering questions from Lim's counsel Haijan Omar, also said he did not know that the developer later made some development on the land and touted that the property was worth in excess of RM138 million.
The witness also agreed that land swap deals are quite common. When re-examined by DPP Ahmad Akram, Zakariya admitted that he did not know exactly what the land he valued would be used for.
Another valuation officer, Nurul Asshima Aminullah, was later called to the stand and testified that she did a valuation to a portion of Lot 713 land in Section 1 of Bandar Tanjung Pinang on the island.
This followed a letter of application dated Nov 10, 2016 for the valuation to be done on the Plot A of Lot 713, said Nurul Asshima, the prosecution's 26th witness.
Nurul Asshima said the application letter stated that the land was to be alienated to Consortium Zenith BUCG Sdn Bhd with the plot measuring 8,093 square metres, for both residential and commercial purposes.
"I made a visit to the site and took pictures of it with an assistant. The market price which I suggested was RM3,700 per square metre if it was given freehold, RM3,300 for a 99-year lease, or RM2,290 for a 60-year lease," she added.
"For the land to be under freehold, it was valued at RM30 million," she said.
Responding to a cross-examination by Haijan, who asked similar questions, namely that the market price was RM30 million for Plot A but was later priced higher at RM73 million in the land-swap deal.
Haijan: Clearly it shows a big discrepancy in the figure calculated by your department?
Nurul Asshima: I do not agree
Haijan: But the valuation you made on the land was less from the work done, hence the Penang government received a lot of benefits from the RM73 million.
Nurul Asshima: I agree.
Both Zakariya and Nurul Asshima are no longer valuation officers in Penang. They are now attached to Putrajaya and Gombak, respectively.
Lim, who is now DAP's national chairman, was not present throughout Friday's proceedings as he had to attend a Penang state assembly seating. He was represented by Gobind Singh Deo and Haijan.
Lim is facing two counts of dishonest misappropriation of property by releasing two plots of state-owned land to the two companies.
He is also accused of soliciting a 10% cut in profits from the undersea tunnel project from BUCG's special purpose vehicle for the project Consortium Zenith BUCG Sdn Bhd's director Datuk Zarul Ahmad Mohd Zulkifli. This allegedly happened at a hotel here to aid Zarul's company to secure the undersea tunnel project.
The trial continues on June 7 before Sessions judge Azura Alwi.